Apply to be considered for a free pre-recorded critique on your portfolio! Our portfolio critiques are a great chance to get objective feedback on your artistic concerns.
Perhaps you are considering going back to school after having a career in a different field, or you are applying to a BFA or MFA program. You might be trying to decide between whether to focus your website more on illustration or fine art.
Or, maybe you want to sell your art online and need to know how to promote it to a specific audience.
There is no fee to participate!
Our decision making process is not necessarily based on who has the "best" or most polished portfolio, rather we are looking for portfolios that will provide good teaching moments that people watching our videos can benefit from.
Submissions are reviewed on a rolling basis.
Questions? Please contact us.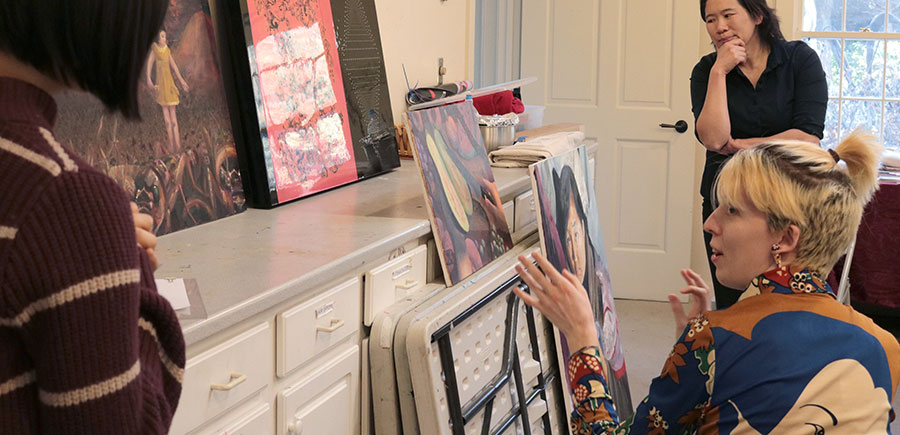 Repeat Applications
If you have already received a free portfolio critique from us in the past, please know that you are not eligible to apply for a second portfolio critique. We receive many portfolio submissions and it would be unfair for an artist to receive a second free portfolio critique. 
Notification
You'll receive an email from Prof Lieu within 10 business days regarding whether your portfolio was accepted or not to receive a critique.
Submit Your Portfolio
You can submit 8-10 artworks for your portfolio. Questions? Please contact us.