Prompt
Using reference from photos (or from life), draw the assigned number of heads, arms + hands, or legs + feet in a specific time frame. 
This project can be formatted differently depending on the time frame you want. For example, if you assign 30 heads in one week, that would be 5-6 drawings per day.  Or you can format by month. 
2.
Sketch one body part for 5-10 minutes, making each drawing about 2″-3" tall. Set a timer.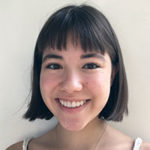 "With the faces I chose to draw, I experimented with different ages and ethnicities. The biggest challenge was drawing people with wrinkles. I tried to avoid just drawing a younger face and then adding wrinkles afterwards. 
I also found that having a time limit was good for helping me find the most important parts of the faces and the different features. This is definitely an exercise that I will continue to do so that I can improve my drawing skills!"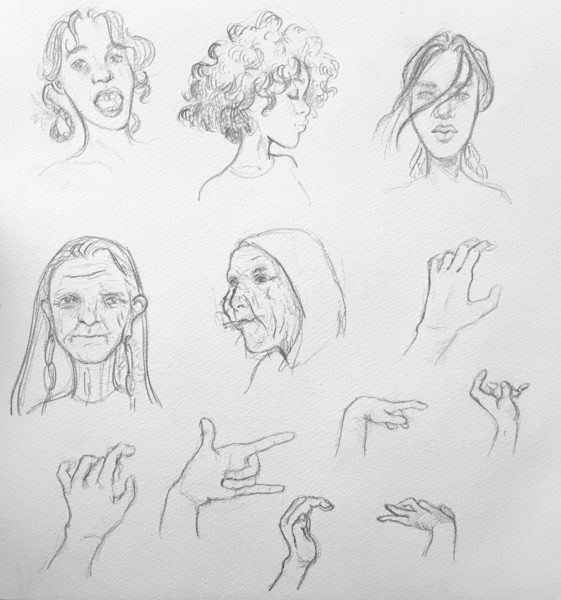 "I really enjoyed this project since it gave me an opportunity to get in a lot of solid practice. It doesn't seem like a lot, but there was a noticeable difference in the way I drew in the beginning, and the way I did at the end.
It's super useful when it comes to overcoming art block, because these individual drawings are so quick and easy by themselves, but they really get you going. However, altogether, it was a lot of work that I definitely underestimated in the beginning. Still, I thought it was especially helpful in terms of self-realization. It seriously highlighted some of my more common quirks and mistakes.
It's also super interesting, since you start noticing patterns and stylization that recur despite the difference in subject matter. Overall, I thought it was a great activity that gives you gives you the push you need if you're ever stuck, or feel yourself plateauing."
"This project was very beneficial for me because it provided me a great structured way to practice anatomy. As someone who likes to draw semi to completely realistically, I often need to practice anatomy whenever I can to improve my skills.
I hadn't practiced drawing hands for a while, so I decided to do the sheet of hands first. It took a bit to get the hang of it, but I definitely think that the repetitive nature of this drawing assignment helped me to improve my hand drawings skills.  I also feel that the more I drew, the better my faces became and I'm very happy with the results."
Links on this page are Amazon affiliate links that Artprof.org earns from qualifying purchases.