A Message from Prof Lieu
There are so many parts of Art Prof that I adore working on, but the moments that I absolutely cherish is seeing the artworks all of you create in response to our tutorials.
That is one aspect between online teaching that is exactly the same as when I taught in the brick and mortar classroom.
Seeing how each individual artist approaches a prompt, helping people push through challenges in their artwork, and then watching the final result emerge are the proudest moments I have as a teacher.
When I scroll through #artprofshare on Instagram, look at what people are posting in our Discord, these are the most lovely moments I get to have every day. I feel like I was part of the process of creating the artwork, except that I didn't have to do any of the work!
I know so many of you are creating these artworks on your own. On top of that, many of you are working a full-time job at the same time, caring for your families, without any support from artists you know in real life, and without the experience of an art class that you can draw from.
Yet despite all of those obstacles, you are getting up to create, and that makes me incredibly proud.
When we first started producing tutorials, my approach was to pack as much information into the tutorial so that I left no stone unturned. People often think that teaching is all about telling people what to do. Actually, I have found what is just as important is being told what not to do, and then seeing how to fix all those mistakes that will inevitably occur.
I've learned how important it is to "demo" mistakes. I recently posted a tutorial on printing with gelli plates and stencils, and despite my claim to being a professional printmaker, boy did I mess up a ridiculous number of times. (I'm talking about making the exact same mistake twice…)
Many years ago, I would have removed that sequence of mistakes, but I've learned from our community how important it is for people to see those mistakes, and that no amount of experience will make those mistakes go away!
I posted a 1 min. short on how to carve a sculpture from a bar of Irish Spring soap. I figured it would be fun for people to see the carving process, since most people think about sculpture as an additive process with materials like clay, paper mache, etc.
I'm always looking for easy entry points for people into sculpture, as it's a practice that can be really intimidating with all the expensive materials and challenging tools.
When Yota posted in our Discord their soap carving inspired by this short, I was absolutely floored.
"After watching Prof. Lieu's new short video about soap carvings I just had to try it myself. I am amazed about the amount of information I became aware of."
Yota's sculpture blew my mind. The instructional information I mention in this short is about 1% of the information I would normally provide in a full tutorial.
The full tutorials are extremely time consuming to produce, so we can't make them very often. On top of that, I know that for many people, seeing that a video is 40 min. is enough to get them to scroll past it.
I sometimes save long videos that I will watch later, but when it's a 30 second video, I pretty much always have time for that. I suspect that's the case for a lot of people as well. (All of this makes so much more sense once you've finally figured it out, only took me 9 months!)
When we first started producing shorts last summer, I scoffed sooooooo much. I found it ludicrous that these platforms expected us to create a 1 min. video.
I get that a video of Benedict Cumberbatch saying "penguin" would be endlessly entertaining and be fine as a 15 second video, but how could I possibly teach anything remotely helpful in 1 minute??
I rolled my eyes, and assumed that a 1 minute video would be nothing more than a moment of quick advice I would dispense that barely skimmed the surface of the subject.
Thank goodness Mia Rozear (who you've probably seen replying to your Instagram and YouTube comments) had experience with Tik Tok and how to go about producing shorts. Seeing what Mia was doing on Tik Tok, I was curious. I was super skeptical, the old fart in me was a little horrified with the type of content that is commonly seen onTik Tok.
Mia talked me into trying out shorts, and boy, am I glad she did. Lately it's been increasingly blatant how much YouTube and Instagram are pushing shorts. Views for our live streams on YouTube have plummeted, while our shorts have shot up. Our posts on Instagram get barely any views while our reels have brought in a flood of new followers and views.
I'm sure that if we hadn't gotten started with shorts last summer, we would be panicking right now, and be trying to desperate to catch up.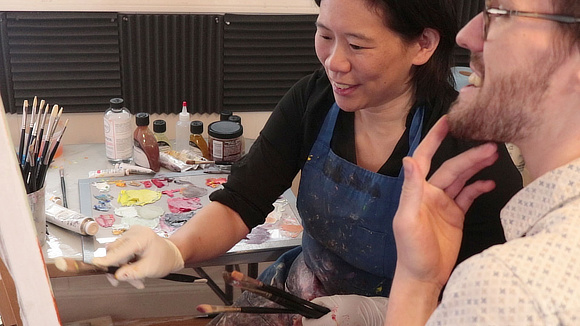 I had 6 months of producing baaaaaaaad shorts, (here is one of our first shorts, yikes, what was I thinking???) Only in the last 2 months have I started to feel like I have finally gotten a grip on the process.
I'm not scoffing anymore, in fact, I LOVE making shorts now! It's so much fun to think of wacky places to shoot footage, and finding excuses to slip in Maggie. I've been having a blast making shorts and I sure am eating my old fart words.
We've even started helping other artists get going with shorts, see our tips for shorts here in this stream with Cat, Mia, and I.
I hope you'll participate in our spring raffle. I am dreaming of the day that we no longer have to ask for your support, when I don't have to spend hours pursuing companies to sponsor us, when our budget won't be a constant source of stress that hangs over me every day.
Until that day comes, we need your support to keep our content 100% free and accessible to everybody.
Thank you for inspiring me every day!
❤️Prof Lieu
---
How to Enter
1) Pledge minimum $5 monthly on Patreon.
Already a Patreon supporter? Bump up your donation with an additional $5 or more to enter! Watch this video short. Pledges will be charged on Monday, May 2. We will select 3 raffle winners in early November.
2) Minimum one time donation of $10 via Paypal.
Watch this video short. You can also snail mail us a check. Please make the check out to "Art Prof Projects LLC" and mail it to: Clara Lieu, P.O. Box 520741, Salt Lake City, UT, 84106-9998
3) Enter for free.
Leave a comment on the raffle video on YouTube. Tell us what you have learned at Art Prof and that you would like to enter the raffle.
3) Purchase an item from our Amazon wish lists:
---
How can I help if I can't donate?
Post on social media about Art Prof!
Tell your artist friends and family.
Like our videos, leave a comment, watch to the end of a video.
Questions? Contact us!
---
Raffle closes Wednesday, April 27 @ 11:59pm EST
Patreon pledges will be charged on Monday, May 2. Your pledge must process in order to be eligible for the raffle. We will select 3 winners in early May.
Current Patreon
$3777
Patreon Goal
$6000
$163 raised so far!
One Time Donations Goal
$10,000
$1936 raised so far!
---
Raffle Prizes
*These prizes available only to U.S. residents. Shipping is included.
Raffle Prize #1
30 min. portfolio critique or social media critique by Prof Lieu
Raffle Prize #2
1 year access to Patreon channels on Discord.
*Raffle Prize #3
Original Artwork from our Etsy Shop, priced $500 or less
---
Raffle Prize #4
2 months access to Discord Patreon channels
*Raffle Prize #5
Art Prof T-Shirt
Any T-shirt from our merch shop.
*Raffle Prize #6
Mystery Art Supplies
---
*Raffle Prize #7
Mystery Sketchbook

*Raffle Prize #8
Art Prof Mug
Pick any mug from the Art Prof shop.
---
*Raffle Prize #10
Art Prof Sticker
Pick any sticker from the Art Prof shop.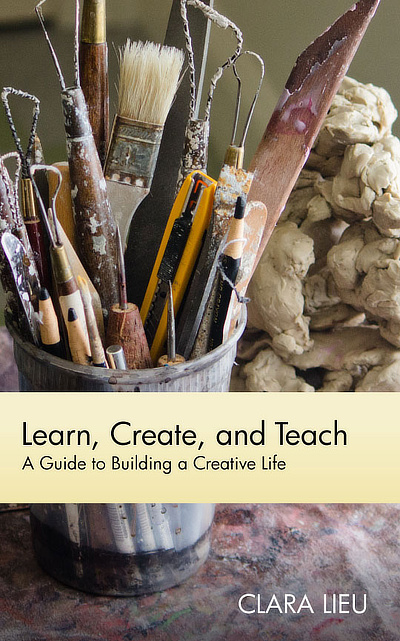 *Raffle Prize #11
Prof Lieu's book
*Raffle Prize #12
Cat Huang's book
---