Every day, I am so proud of our artist community.
In the various pockets of the art world, people aren't always supportive and generous. Many online art groups seem to bring out the worst of us in terms of self-promotion, or are a hot mess that is toxic and unproductive.
I recently discovered how much the local art scene in Utah is a bunch of unfriendly cliques that I'm just not cool enough to be a part of.
Unfortunately, I think that is fairly common.
Which is why the fact that we have a global community here, where people invest in each other on a long term basis, who cheer each other on in our art dare streams, seems like a small miracle?
"This is the only art community I feel comfortable being in. It is the feeling of close 'family and friends' connection with Prof Lieu and other learners."
Behind that small miracle is a dedicated teaching staff and our incredible team of Discord moderators.
They are the ones who do what is often "invisible" work that goes unnoticed when things are running well. There is a lot of heavy lifting and hard work behind keeping our community safe and inclusive.
"I feel that Prof Lieu genuinely cares about our progress. I don't think this is the case in most other online art communities."
I'll give myself some credit too. There is a lot of blood, sweat, and tears on my end. Most of what I do is mandatory and sooooo boring!!!
Updating my gigantic, scary spreadsheets continues to be the bane of my existence, maybe AI will help me at some point?
Thankfully, I get to reward myself with clips of Aaron Tveit, Hugh Jackman, and Benedict Cumberbatch in between those tasks. Occasionally Pedro Pascal.
(did you really think my recent Aaron Tveit fan art was purely for educational purposes?)
"Art Prof is a safe, nonjudgmental, educational space that's free and full of really useful resources. I really appreciate how it's open for everyone regardless of their background/art education and that resources are easy to access."
There are so few things in life we can count on, and it can be quite nerve wracking. (I cannot believe Trader Joe's discontinued their guacamole chips!)
Whether you need to take a break from your art for a few months, or hang out with us once a week, it's very important to me that all of you know that we will always be here for you.
I absolutely love that our age demographic is incredibly diverse: everyone from the parent who told me their 11 year old loves our videos, to the person in their 80's who finally has time to paint.

Your comments are what keep me going when the online algorithms have me banging my head against the wall, and when I have yet another bad date with Prussian Blue. (I think Prussian Blue and I won't last much longer)
I wish I could sit back and spend all day absorbing all these warm and fuzzy thoughts.
The reality is that keeping Art Prof up and running demands a robust budget.
That's where you can step in.
One of my fundamental goals is to enrich your artistic lives with our content.
If we are doing our jobs right, that means (I hope) that we are worth at the very least, a $15 pad of paper you bought in the past year.
I hope you'll help us help YOU in our spring raffle! (Jerry Maguire reference)
Thank you all for your enthusiasm, and your pure joy of learning. You are the heart and soul of what we do here.
xoxo Prof Lieu
Goals
Patreon
$5000
Current: $3277

How to Enter
1) Purchase an item from our Amazon wish lists:
2) Pledge minimum of $5 on Patreon.
Already a Patreon supporter? Bump up your donation with an additional $5 or more to enter! Pledges will be charged when you sign up.
3) Minimum one time donation of $10 via Paypal or Venmo.
You can also snail mail us a check.
Please make the check out to "Art Prof Projects LLC" and mail it to: Clara Lieu, P.O. Box 520741, Salt Lake City, UT, 84106-9998.
4) Enter for free.
Leave a comment on any post on Instagram or video on YouTube. Be sure to tell us:
What you have learned at Art Prof .
That you would like to enter the raffle.
How can I help if I can't donate?
Post on social media about Art Prof!
Tell your artist friends and family.
Like our videos, leave a comment, watch to the end of a video.
Raffle closes Saturday, April 29 @ 11:59pm EST
We will select 3 raffle winners in May in an Instagram Story.
Contact
Questions? Contact us!
Prizes
*These prizes are available only to U.S. residents. Shipping is included.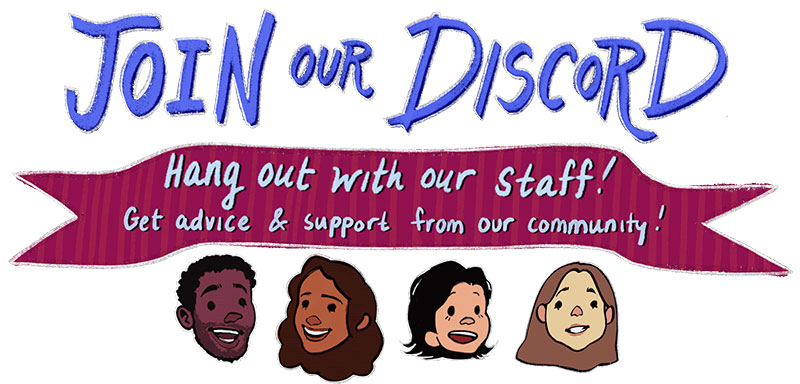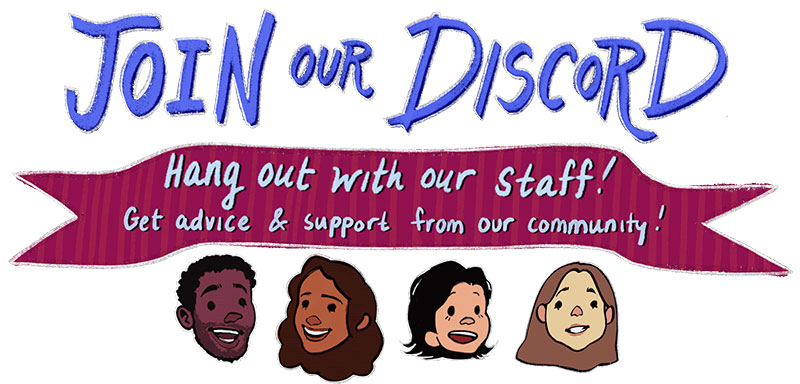 As a free educational source, Art Prof uses Amazon affiliate links (found in this page) to help pay the bills. This means, Art Prof earns from qualifying purchases.
Stay Up-to-date
Join our email list and get the latest news!

Stay Up-to-date
Join our email list and get the latest news!