Critique is an essential component of the artistic process and is important to foster growth as an artist. This workshop provides the opportunity to get feedback on your personal artwork within a small group of artists.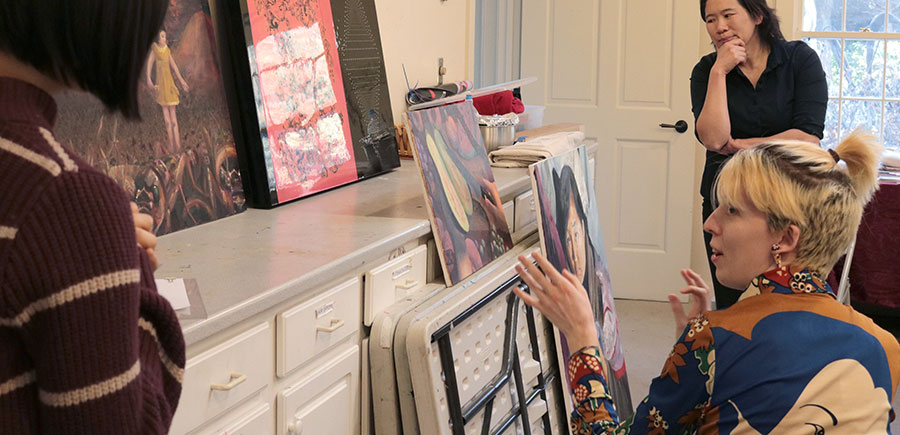 We aim to create a safe, inclusive learning environment where students can get encouragement, but also learn how to engage critically with their artworks and get fresh pairs of eyes on their work.
Here is your opportunity to work with attention and comprehensive support from Prof Lieu and the Art Prof staff.
"Overall, I had a great experience using Discord. I didn't have to take notes! All the knowledge and conversations are saved. The people in the workshop were very open and assistive to bring up topics I wouldn't dream of thinking of."
Watch a Sample Workshop
How it Works
Resources
Before the workshop
Students receive access to the Premium Workshop channels.
Hang out in the workshop channels so we can see your artwork and site, and chat about your goals to make the workshop more efficient.

Please know that if you have no experience with Discord, it does take some time to get set up and learn how Discord works.
Watch this 53 second tour of our Discord for a preview.
We highly recommend joining several days before the workshop date so you can learn the ropes, troubleshoot any problems, and get help from us to make the workshop run as smoothly as possible for you.
Selecting Your Artwork
Bring 1 artwork that you would like the critique to focus on.
Bring 2 other artworks so we can contextualize the artwork to be critiqued. (total 3 artworks)
During the workshop
Each student speaks on voice with Prof Lieu and Jordan, speaking about their artworks.
While Prof Lieu and a student are on voice, other students in the workshop make suggestions and interact with each other in the workshop channel.
If there is time, we will do a Q&A where anyone can ask questions on voice.

After the workshop
A recording of the workshop will be available to workshop participants. The recording will not be available to the public.
Students have access to the Premium Workshop channels for one week after the workshop date. Ask follow up questions, share resources, and more.
"The workshop guide was great and well prepared. The Art Prof website and resources were terrific, it's so great to have the warm-up videos and reference photos before the event to get prepared."
Student info
Limit 10 students
Enrollment is first come, first serve
All students are required to join our Discord to participate.
Confirmation
We will confirm whether the track is running by the Wednesday after the Friday registration deadline.
If the track does not run, you will receive a full refund no later than a week from the Friday registration deadline.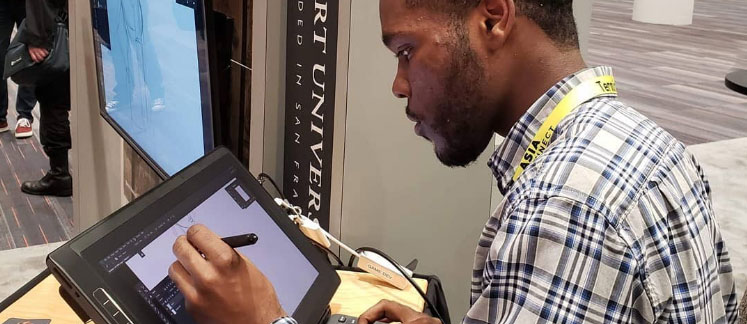 Refunds
All payments are non-refundable if the workshop runs.
Students must join our Discord at least 24 hours before the workshop starts. There are no refunds if you do not join within this time frame.
There are no refunds if a student is late or does not attend the workshop for any reason.
We only issue refunds if the workshop does not run due to lack of enrollment.
Contact
About our Staff
Prof Lieu has 15 years of teaching studio art at the college level, and was an Adjunct Professor at the Rhode Island School of Design from 2007-2020.
Jordan McCracken-Foster is a concept/visual development artist who teaches at the Academy of Art University as an adjunct professor in their Concept Art program.