This video provides a comprehensive explanation of the structure of the human hand. It explains how to subdivide the hand into its major parts.
These large sections of the hand are then broken down into smaller forms, including the metacarpals, phalanges, the wrist, and more. Lecture by Art Prof Clara Lieu.
---
Video Walkthrough
Why are hands so hard to draw?
Look for planes in the hands
Most people draw hands too small
Avoid getting distracted by fingers
Build the mass of the hand first
Prioritize the bones in the hand
Phalanges, metacarpals
Show the difference between skin, muscle, and bone
Find the line of the knuckles
Hands can tell a story
Look for areas of tension
Where is the skin compressed?
The thumb vs. the 4 fingers
Don't just outline fingernails
Lighting is helpful to show structure
Foreshortening in hands looks odd
Veins are on the surface
Hands have very little muscle
Subdivide the palm
Hands can be very expressive.
Bones, Landmarks mentioned
Phalanges
Metacarpals
Wrist
Knuckles
Palm
Fingernails
Veins
Reference Photos
Artists mentioned
Caravaggio
Movies mentioned
Timed Drawing Videos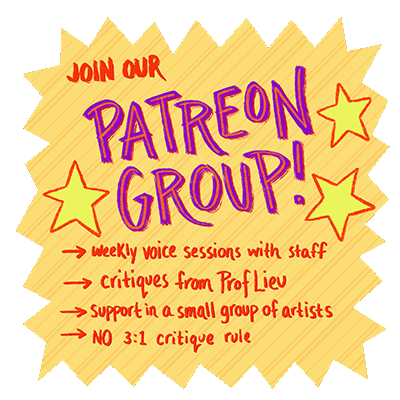 As a free educational source, Art Prof uses Amazon affiliate links (found in this page) to help pay the bills. This means, Art Prof earns from qualifying purchases.