Our Story
"Thoughtful critique, consistent community, kindness, and fun are what distinguish Art Prof. Plus I love how Prof Lieu and the Teaching Artists willingly share their own vulnerabilities."
Art Prof started a pie in the sky idea in 2014. I started writing Ask the Art Professor" on my personal blog for fun, eventually moving to the HuffPost.
The artwork the Project Open Door teens produced as often just as good as what my undergraduate students were making.
I realized that it all came down to access. Unlike most public school students, The Project Open Door teens had a professional community of artists, the guidance of a college professor, and supportive teaching assistants.
That's why, after 16 years of teaching in academia, I left in 2020. I wanted to create a space where everyone, regardless of their age or means, could learn art at their own pace within a warm and supportive community.
I love that I am learning as much from you, as you are from me. I'm so glad you're here with me!
xoxo Prof Lieu
What We Do
Our tutorials provide practical, accessible techniques in drawing, digital media, painting, printmaking, 3D art, animation, and more.
Art Prof travels! We have shot tutorials in Portugal, Utah, China, and Taiwan.

We produce up to date, comprehensive professional development resources for students, teachers, and independent artists.
Our discussions tackle a wide range of topics: artist wellness, race, gender, contemporary art & art history, copyright, careers, higher education, and more.
We encourage critique as a fundamental part of the artistic process through our portfolio critiques, and critiques for BFA and MFA students.
Staff
"I would say that the holistic learning approach of Art Prof makes it unique. The community is not just about getting good at technique.

Art Prof emphasizes finding your voice as an artist, professional and financial tips, education advice, wellbeing, and community building."
"I think Art Prof is inclusive of people at all stages of art development and all art styles, which is wonderful. The difference is that Art Prof really is about the pursuit of excellence, no matter what stage you are at."
FAQ
Are my donations tax deductible?
Donations are not tax deductible because we are not a non-profit organization.
Is Art Prof a non-profit organization? (501c3)
Art Prof is not a non-profit organization, Art Prof is an LLC. (limited liability company.)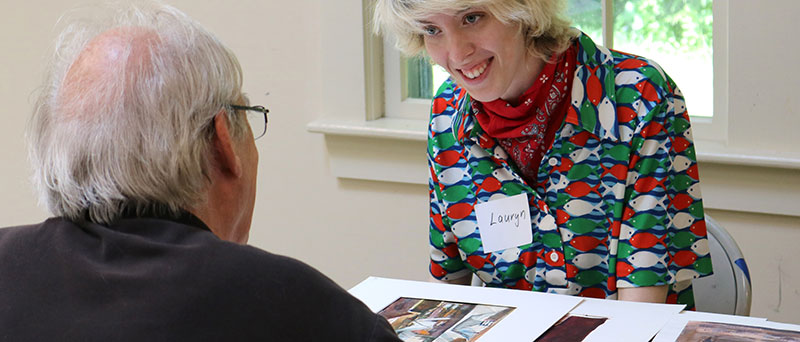 Why isn't Art Prof a non-profit organization?
We looked into this, and after doing our research, we saw that we would not be able to sustain all of the ongoing legal costs and fees that non-profit organizations require long term.
An LLC was a better fit for the limited resources we have in our budget and staffing.
"Art Prof is authentic. The staff artists address the realities of art. It is not always a pretty and visually pleasing experience. Art can be messy and frustrating! Seeing the teachers make mistakes and work their way through a piece inspires me."
Press
"The variety and quantity of content, it doesn't really get better than Art Prof, you guys kind of set the standard for me, the Art Prof YouTube has been a go to of mine for the last 3 or 4 years. "