I am a concept/visual development artist currently based in Los Angeles. I received my BFA in Illustration from RISD (Rhode Island School of Design) and I my MFA in Concept Art for Games from the Academy of Art University.
I primarily work in the animation and games industry, and I've worked at places like DreamWorks TV Animation, Netflix Animation, and Block Tackle, IO doing everything from characters, backgrounds, and props.
I currently teach at the Academy of Art University as a part time professor in their Concept Art program.
I've always loved drawing but unfortunately, I was not always the most skilled. The way I got to where I am today is by grinding and putting in the long hours in order to live out my dream of becoming a successful artist.
I've also never had a Plan B. Art is my passion and I'm so thankful that I get to do it for a living along with helping others improve on a platform as amazing and encouraging as Art Prof.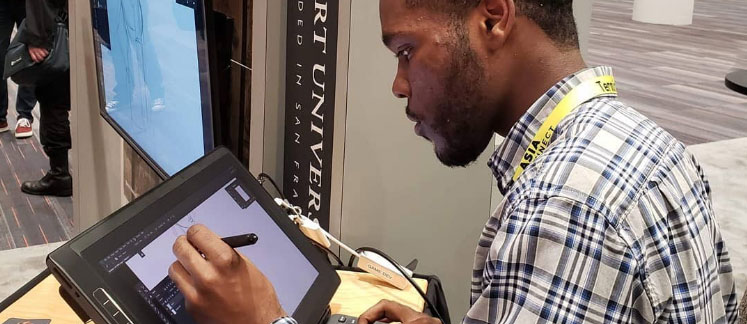 Artist Statement
The first form of art that I was interested in was animation, so it makes sense for me to wind up caring about this industry more than any other in the artistic field.
I'm inspired by the potential to create new imaginative worlds that people can fall into. My work doesn't tend to have a specific theme, but I aim to tell a unique and interesting story with every piece that I create.
I typically use standard copy paper and either Col-erase pencils or Tombow Mono when working traditionally. When it's digital I'll flip between Photoshop, Procreate, and Clip Studio Paint.