Art Prof is a global community for learning visual arts
We believe art education is for everyone, and that's why our content is 100% free for you.
April workshops
A few spots left!
We are beginners, students,
self-taught artists, professionals, teachers, and more!
Live Streams
Hang out with us live on YouTube as we chat and demo diverse art topics.
Tracks
Our free TRACKS are structured sequences of video lessons and prompts you can do at your own pace, watch this 30 second preview. View our galleries of Track victors!
Hang out with other artists doing a track in our Discord server.
"Art Prof is a safe, nonjudgmental, educational space that's free and full of really useful resources. I really appreciate how it's open for everyone regardless of their background/art education and that resources are easy to access."
Workshops
We offer workshops on a variety of studio and discussion topics. Get support from Prof Lieu on voice while creating art in real time.
Artist Services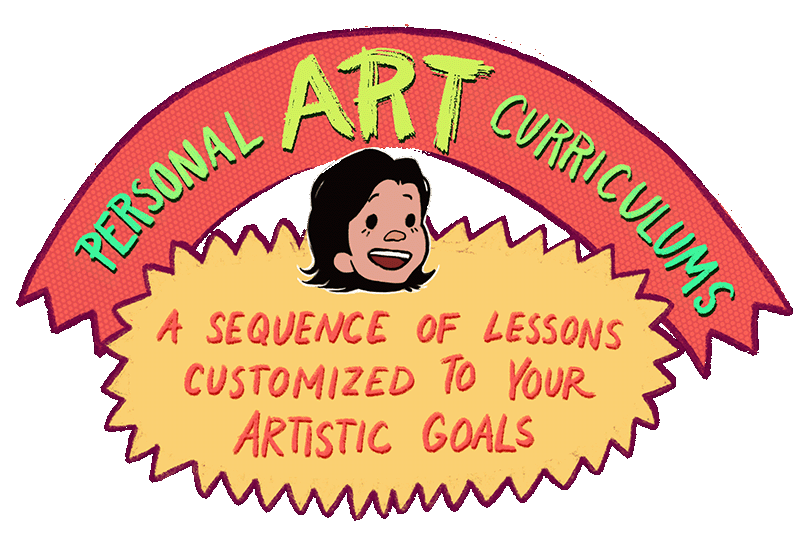 An one-on one artist call gives you customized advice, while a portfolio critique is a comprehensive look at your artwork.
Art Dares
Every month, try something new through our art dares and learn with the community. We feature art dare participants in live streams and give out prizes!
March: Printmaking
Create an artwork with any printmaking technique.
Community
Art Prof Share
We love it when you create artworks in response to our content! We feature your artworks during our live streams to show your artistic growth.
Join our Discord Server

Get daily support and answers in our Discord server from the Art Prof staff & our international community of artists.
Stay Up-to-date
Join our email list and get the latest news!

Merch
Our merch shop has nerdy art phrases on t-shirts, stickers, and more!
Shop
Purchase original art created by our staff on Etsy.