Portfolio Critiques
Porfolio critiques provide comprehensive feedback on your artwork.
Artist Calls
A call with one of our staff artists provides customized advice to your creative needs.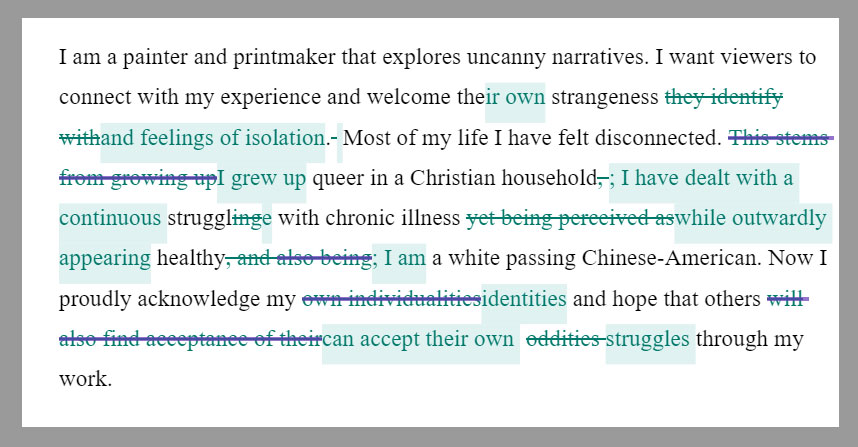 Artist Doc Editing
Get edits and feedback on an artist statement, curriculum vitaes, grant applications, and more.
Lectures by Prof Lieu address topics in professional development for artists and training for faculty teaching remotely in universities, arts organizations, and school districts.
Please contact Prof Lieu for rates & booking.
---