Our Art School Portfolio Group provides ongoing support and feedback from our staff of professional artists for students applying or transferring to a BFA, MFA, or post-baccalaureate program.
To participate, you'll need to 1) join our Discord server and 2) pledge on our Patreon.
FAQ
Do I need to be applying this year to join?
Nope! In fact, it's really helpful to join before the year you apply.
Developing a portfolio takes time; it's not something you can whip up in 3 months.
The more lead time you have, the better
What kind of feedback do I receive?
Voice sessions
We chat about everything: technique, skills, subjects, wellness.
We critique your artworks.
We briefly review portfolios during voice sessions.
"I feel that Prof Lieu genuinely cares about our progress. I don't think this is the case in most other online art communities."
Written critiques
Prof Lieu writes critiques for artworks posted. See a sample below.
This group does not have the critique requirement of 3 critique comments per artwork post in our public Discord.

Which staff will I work with?
You'll work with Prof Lieu and 1 other Teaching Artist.
Mia, Jordan, and Deepti will be in the group on a rotating basis.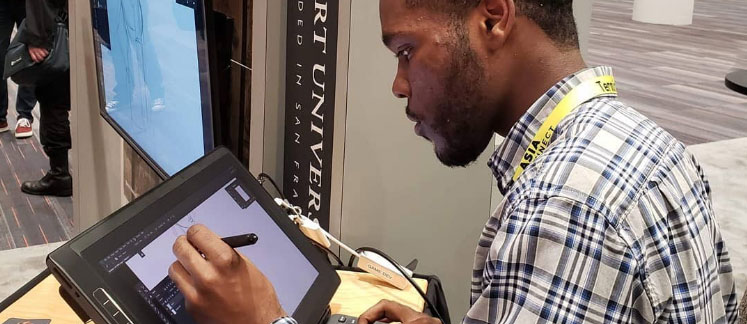 What will I get here that I can't get elsewhere?
The most challenging part for students is getting ongoing, customized feedback and support throughout the many months the application process takes.
Most students get one off critiques here or there, but do not have teachers who are working with them on a continuous basis.
Seeing your progress means we can accelerate your improvement.
How to Join
Select one of these 4 tiers on our Patreon
Join and get a 1 page PDF with Prof Lieu's top portfolio tips
BFA Groups
BFA Group

$30 USD/month
BFA Voice Group
$40 USD/month
+ weekly voice session
MFA Groups
MFA Group

$30 USD/month
MFA Voice Group

$40 USD/month
+ weekly voice session
Share your art in weekly voice sessions

"After binge-watching many artprof videos this week, I want to emphasize how I've found each and every Art Prof YouTube video insightful and informative.

I've met with art admission officers, and many of them are extremely vague about what they're looking for in an art portfolio."
Critiques & support from Prof Lieu
"Anyone, of any ability level is welcome and treated the same as someone who's been doing art for a long time, or even professionally."
"Art Prof is a safe, nonjudgmental, educational space that's free and full of really useful resources. I really appreciate how it's open for everyone regardless of their background/art education and that resources are easy to access."
Connect with other students
"This is the only art community I feel comfortable being in. It is the feeling of close 'family and friends' connection with Prof Lieu and other learners."
"I think Art Prof is inclusive of people at all stages of art development and all art styles, which is wonderful. The difference is that Art Prof really is about the pursuit of excellence, no matter what stage you are at."
"I feel like there's a more consistent community in the Patreon group — I'm making more personal connections with people than in the public Discord channels, plus more access to Prof Lieu.

She has a magical ability to help me see connections in my current work/interests to my early art experiences."