Art Prof Clara Lieu and Teaching Artist Lauryn Welch critique an art school portfolio by Maria Leamae Patagnan, providing a detailed critique of the overall portfolio, followed by critiques for each individual artwork.
Prof Lieu and Lauryn highlight what aspects of the entire portfolio and artworks are working well, and recommends concrete strategies for how to make progress.
"I am a current sophomore high school student from the Philippines. I started drawing around the same time I picked up music. I also joined clubs and activities that involved creativity and the arts and my school's newsletter as an editorial cartoonist until freshman year.

My motivation as an artist simply comes from life. I am someone who finds beauty in the ordinary things in life and I would love to capture those moments in a story one day through animation or illustration.

Speaking of animation, I also like to watch movies, series and reading comics, manga or sometimes books and really love the stories and moments in them which is why I want to apply for animation or illustration and prepare myself and my portfolio. I also like listening to music and some podcasts that give me inspiration or motivation.

My intent with this portfolio is to show that I have technical skills to be able to transform life into something new and tell a story with it.

Some of my goals is to improve both my observational and creative skills so that I can be able to get into an animation school whether internationally or locally and become a part of the animation industry as a visual development or concept artist or as an illustrator to tell more stories to more people and another goal of mine is to experiment more."

Maria Leamae Patagnan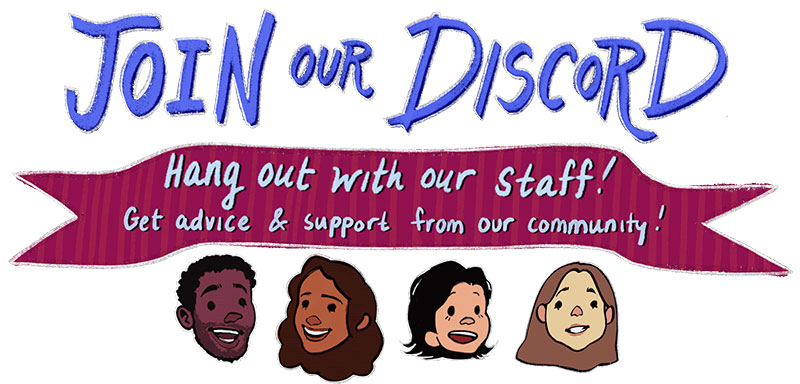 Join our 2023 Art School Portfolio Group!
Our Art School Portfolio Group provides ongoing support and feedback from our staff of professional artists for students applying or transferring to a BFA, MFA, or post-baccalaureate program.
This group is available now through March 31, 2024.
To participate, you'll need to 1) join our Discord server and 2) pledge on our Patreon.