This is a discussion about being an artist with a disability within the contemporary art world.
Topics covered include disclosure, the impact a disability can have on your artistic process and materials, concerns about social media, careers in the gallery world and in academia, and more.
Discussion with Art Prof Clara Lieu, Teaching Artist Lauryn Welch, and guest artist Ana Wieder-Blank.
Guest Artist
Ana Wieder-Blank
Ana Wieder-Blank is a contemporary artist working in painting, ceramic sculpture, installation, and performance. Ana works with narratives from the Torah, Greek, and Indian Mythologies, and fairytales.
These stories are loaded with political, gender and allegories that are as potent today as they ever were.
They are particularly interested in narratives that deal with ideas of outsider marginalization, queer sexuality, environmental concerns and issues of rape and consent.
Ana couples womyn characters together and explore dynamics of hidden and overt love, jealousy and escape of patriarchy. They create the voices of womyn in these narratives. Ana changes, distorts, and extends narratives past their end to create contemporary political allegory.
Ana graduated in 2011 with an MFA in visual arts from Pratt Institute, with a concentration in painting. In addition to their Thesis show at Pratt they have had three solo exhibitions at Honey Ramka Gallery, in Bushwick.
Ana's first solo show Women of Song was reviewed very positively in the Brooklyn Rail. Her second solo show Strange Friends has been featured on the James Kalm report and Brooklyn Arts Magazine.
Ana's third and most recent solo show The FairyTale Protesters has been featured in White-hot Magazine, James Kalm Rough Cuts, 2 Coats
of Paint, Art Spiel and more. They were selected for the Directors Tour at Pulse Miami 2016.
Ana's work has been featured in numerous group shows at Honey Ramka Gallery, Novella Gallery, Regina Rex Gallery, Ceres Gallery, The Utah Museum of Contemporary Art and more. They also
recently completed a mural in the Lower East Side that was proposed to and accepted by Arts for the City, a nonprofit public arts initiative in NYC.
Ana was a 2018-2019 Sharpe Walentas fellow for the Sharpe Walentas Studio Program. They have attended Residencies at Open Wabi, Otis College of Art and Design California Institute of the Arts, the Millay Colony, Alfred University, Vermont Studio Center, Watershed Center for the Ceramic Arts. Haystack School of Crafts, and Chautauqua Institute.
Video Walkthrough
There are very few artists with disabilities who have high visibility within the art world.
Disclosure is a major concern, there are advantages and disadvantages and it is often not clear cut which way to go.
Many New York City art galleries, don't even provide a bench to sit on within their gallery space.
A large part of showing in the New York City art gallery scene is socializing during opening receptions and networking, many if which are challenging with disabilities, like social anxiety and limited hearing.
There are many disabilities which are invisible; people often make assumptions that can be hurtful, or don't believe someone has a disability.
Several disabilities can impact an artist's ability to physically engage with art supplies, things like fine motor control, limited vision, and more.
Academia can be challenging, do you disclose your disabilities as a student to your professors?
There is a huge range of reactions that professors can have to a student with disability, some professors are supportive, while others can be rude and frustrating to deal with.
Using social media isn't easy with disabilities, taking selfies can be immensely difficult to do.
If you have a disability that affects your appearance, it can set you up for invasive questions about your appearance.
While many people may support you as an artist with disabilities on social media, there is potential for harassment and harmful comments.
Marginalized communities, like POC, LGBTQIA+, and artists with disabilities have to carry the "burden of education."
Many people are not aware of many disabilities; therefore it falls upon the artist to have to explain and educate someone about their disability which can be exhausting and difficult.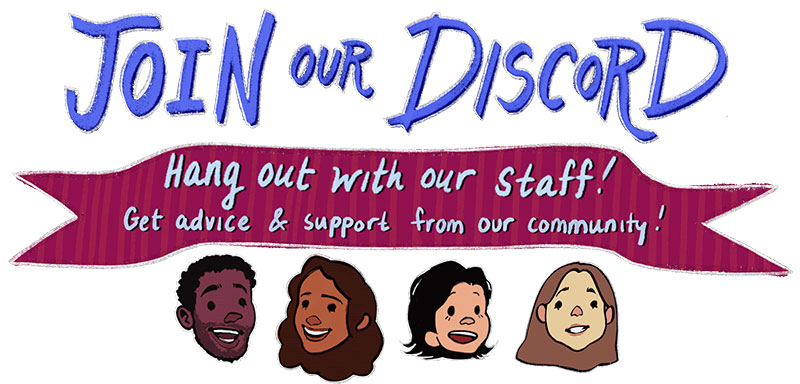 Artists mentioned
Accessibility resources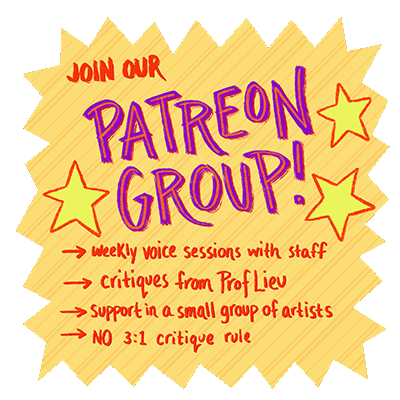 As a free educational source, Art Prof uses Amazon affiliate links (found in this page) to help pay the bills. This means, Art Prof earns from qualifying purchases.