There are so many MFA programs out there, how can you make decisions about where to apply?
While it's understandable that many MFA candidates want to apply to the top programs, there are many other options out there that could be a much better fit to your goals as an artist.
Discussion by Art Prof Clara Lieu and Teaching Artists Lauryn Welch and Jordan McCracken-Foster.
Join our 2023 Art School Portfolio Group!
Our Art School Portfolio Group provides ongoing support and feedback from our staff of professional artists for students applying or transferring to a BFA, MFA, or post-baccalaureate program.
This group is available now through March 31, 2024.
To participate, you'll need to 1) join our Discord server and 2) pledge on our Patreon.
Video Walkthrough
It's very common for many MFA candidates to have to apply several times before they get admission to a program they want.
Wait until you get into the program that is the best fit for you!
There is no need to have to go a program the first year you apply.
You have to do a lot of research on the MFA programs to find one that is a good fit for your studio practice.
The most prestigious programs, like Yale and Columbia are not necessarily a good fit for your artwork.
Don't assume because a school has a high ranking that the program is going to help you fulfill your goals.
Look up the program's alumni, see where they are showing their artwork, what types of jobs they have.
Ask yourself if what the alumni are doing aligns with what you want to do.
Many schools have their thesis exhibitions on their websites and Instagrams; the student work is the more efficient way to judge whether the program will be a good choice for you.
Look up the current MFA students at a program on Instagram and see if their work aligns with yours.
Look up galleries where you may want to exhibit your work in the future.
See where the artists who show at those galleries did their MFA degrees and research those programs.
Many MFA programs have an annual open studios event.
Meeting the current MFA students in person is much better than communicating on social media, you can get answers to your questions quickly!
Everyone in fine art applies to Yale and Columbia as a painting major.
Consider a "less obvious" major, many programs have majors that are not painting, but might still be relevant to you.
Beware of good financial aid packages that a school representative might offer you.
Unless the school provides concrete specifics about the aid package, there is no guarantee it will be a good deal.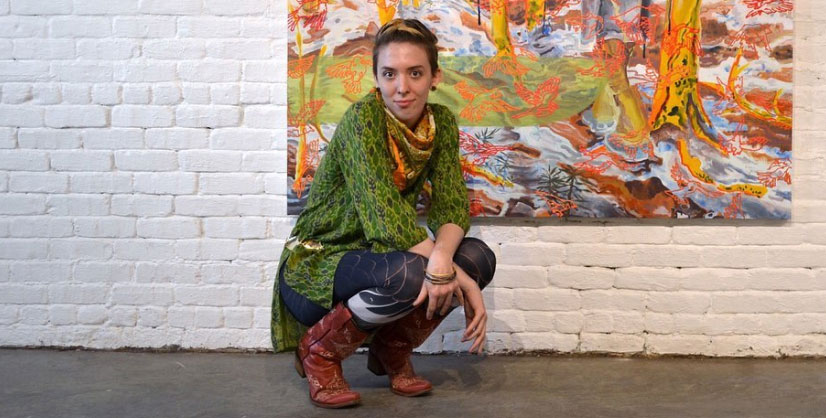 MFA Programs mentioned
Do you need help with your art school application?
You don't have to prepare a portfolio all by yourself! We have many options for professional feedback and support with our staff.