This video shows step by step, how to do a simple ball bounce animation in Procreate, using a bounce guide as a reference for the movement.
Next, simple shapes are added to the ball, like eyes, wings, horns, etc. in order to turn the ball into a character.
Demo led by Guest Teaching Artist Sean Lark Reece and Art Prof Clara Lieu.
Guest Teaching Artist
Sean Lark Reece
Sean is a freelance illustrator, animator, and designer living in the Bay Area, California.
Sean graduated from the Rhode Island School of Design in 2022, and was an animation teacher at the Croft School and RISD Project Open Door. Sean has worked with Abominable Toys since 2017.
Stay Up-to-date
Join our email list and get the latest news!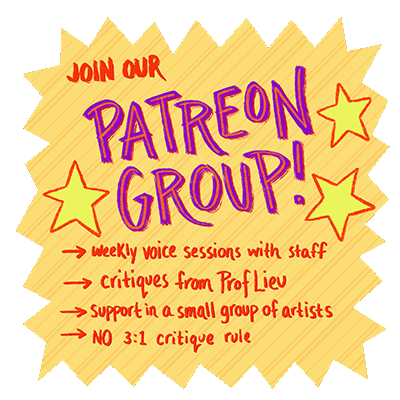 As a free educational source, Art Prof uses Amazon affiliate links (found in this page) to help pay the bills. This means, Art Prof earns from qualifying purchases.