This video explains in depth the many types of animation that exist, including 3D, hand drawn, stop motion, gifs, zoetropes, flip books, and more.
The landscape of animation today as well as the professional development skills necessary to work as an animator today are explored as well.
Discussion led by Art Prof Clara Lieu and Teaching Artist Deepti Menon.
Video Walkthrough
Animation Techniques

Rotoscope
Stop Motion
Gif Animations
3D Animation
Animation Skills
Contemporary Animation
Artists Mentioned
Suzan Pitt
Rebecca Sugar
Frank Miller
Calvin Xingpei Shen
Zumbakamera animation studios
Bill Plympton
William Kentridge
Caleb Wood
Max Fleischer
Matthias Brown
Leon Washere
Russ Murphy
The Brothers Quay
William Fetter
Books & Films Mentioned
Tron
Inside Out
Toy Story
Facing It, Sam Gainsborough
Creativity, Inc., Amy Wallace and Edwin Catmull
The Rabbi's Cat
Claws for Alarm
Final Fantasy: The Spirits Within
Princess Mononoke
The Nightmare Before Christmas
Curse of the Were Rabbit
Full Curriculum
Overview · Animation 1 · Animation 2
TV Shows & Books Mentioned
Steven Universe, 2013
Hey Arnold, 1996
The Gumby Show, 1955
Midnight Gospel, 2020
Resources
The complete Animation for Self-taught Artists Curriculum document links to every video that expands on the topics touched here.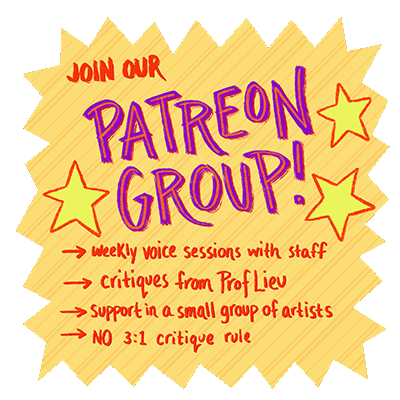 As a free educational source, Art Prof uses Amazon affiliate links (found in this page) to help pay the bills. This means, Art Prof earns from qualifying purchases.