First steps
Approach Galleries
Try local artist's co-ops
Research venues
Research other local artists
This video provides all the info you need to start exhibiting your artwork in galleries and other venues.
There are a wide range of opportunities for artists, but you need to do the research to figure out what exhibition venue is the best fit for you!
You can try juried exhibitions, you can join an artist's co-op or organization, invitational exhibitions, and more.
There are many materials that need to be prepared as well: a price list, an artist statement, photos of your artwork, and more.
Discussion led by Art Prof Clara Lieu and Teaching Artist Lauryn Welch.
Video Walkthrough
Research Opportunities: local galleries, online listings, arts organizations
Venues: cafes, libraries, community centers, juried exhibitions, co-ops
Social media + website
Framing & installation plan
Artist bio & resume
Red flags: no contract, more than 50% comission, paying to exhibit (vanity galleries)
Always attend the opening reception!
During the exhibition: promote and document the show.
Say "thank you" to the curator, gallery director, etc.
Approach Galleries
You will be pleasantly surprised to see how many college galleries are willing to consider you for an exhibition if you approach them in a professional manner.
Write a brief email to the gallery director asking if they are accepting artist submissions.
If they respond and say yes, write a courteous cover letter to the gallery director introducing yourself and your work to the director of the gallery and enclose your artist statement with high quality printouts or a CD.
The last three solo exhibitions I booked were because I approached the venue in this way. If you approach 30 galleries and get one or two responses, those are good results.
Try local artist's co-ops
Another option that works well for many artists is to apply for membership in a local artist's co-op.
Once you're accepted as a member, most co-ops will give you a solo exhibition every 2-3 years, as well as members' shows, so you are guaranteed to be exhibiting on a regular basis.
Being a member comes with other responsibilities like a monthly membership fee, gallery sitting, attending meetings, etc. so be prepared for that.
Research venues
Now that I am a mid-career artist, I can be much more discriminating about where I exhibit my work. I always heavily research the venue first to see what kind of place it is.
I look for red flags: for example the gallery has no website or charges a fee to exhibit. I am established enough that I can turn down opportunities if I feel they will not advance my career.
Instead, I now focus my energy on building relationships with art dealers and specific curators at local, regional and national museums.
Prof Lieu's Tips

I price my art according to the venue. I had a monotype at a gallery and it was priced at $900. (the image is 16″ x 20″ and it's a work on paper.)
The way I arrived at that number is that I know the gallery takes a 50% commission, and the custom frame was $300.
$300 x 2 (to account for the gallery commission) = $600.
Then for me to make $150, I have to tack on another $150 for the gallery commission, which is $300.
So the $300 + $600 equals $900 as the retail price. Therefore, a $900 priced print makes me a profit of $150.
Selling online I don't have to deal with the gallery commission, but most people don't buy art that is say $2000 online, it's all a trade off.

Your ultimate goal with exhibitions is to be well known enough by curators and other artists that the exhibition opportunities come to you. Invitational exhibitions are the best ones to be a part of, and are usually in high caliber venues with more established artists.
Start local
When I was at the very beginning of my career I had no exhibition history to speak of, so I had to start somewhere.
Beginning locally seemed to be the most accessible way into exhibitions, so I looked online for local juried exhibitions that I could enter, and spent a lot of money on entry fees.
I was not selective about where I showed my work. Anywhere anyone would exhibit my work, I jumped at the opportunity.
This strategy was effective in terms of raising my local visibility and building my resume, which is essential when you're just getting started.
I exhibited my work at all sorts of contrasting venues: an office building, local art centers, a gallery that was in a subway station, open studios and many others.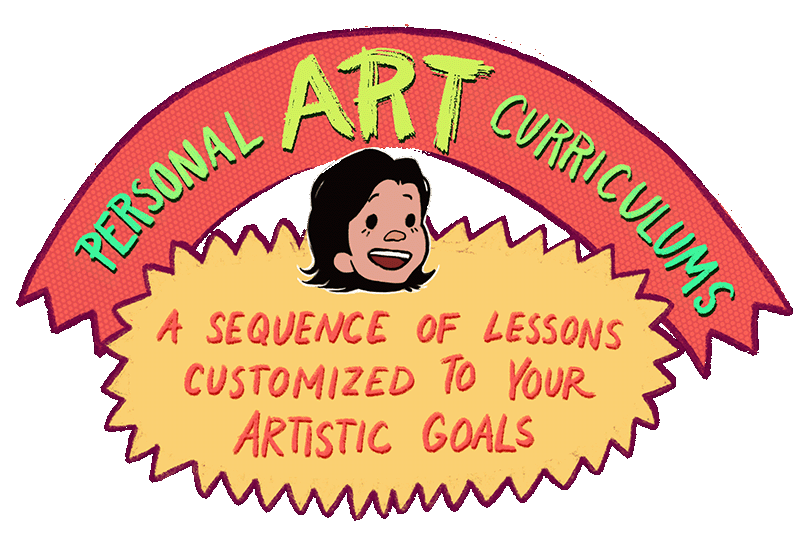 Don't be shy and be sure to attend the opening reception of every exhibition you're in to meet the other artists, the gallery director and the juror in person. This is a great way to network with other artists and get your name out there on the local art scene.
However, after some time, doing all of these juried exhibitions seemed to be only going so far for me. Many times it felt like a total crap shoot in terms of whether I was accepted or not into the exhibition, and paying the costly entry fees was becoming a burden.
The other issue is that juried exhibitions are always group exhibitions, where you only get to exhibit one piece of your art at a time. In a large group exhibition, it's easy to be overlooked. I was starting to feel like I was a needle in a haystack.

Research other local artists
I needed to bring myself to the next level, so I abandoned group exhibitions temporarily and began approaching venues to do solo exhibitions. One strategy that I still use is to look at other artists' resumes online.
I search for local artists, peers and colleagues who are at about the same stage at their careers, or at the next stage where I want my career to be. I analyze what venues these artists have shown at, and make a list of venues to approach from their resumes.
I ask my local artist friends where they have shown their work, how they got that show, and get them to make recommendations. Eventually, I got myself into enough solo exhibitions that I stopped entering juried group exhibitions altogether.
Stay Up-to-date
Join our email list and get the latest news!