See step by step tutorial on how you can use stencils with gelli plates.
Shown in this video is how to cut and design stencils, techniques for rolling ink onto the gelli plate, including rainbow rolls, and how to layer 1, 2, and 3 colors within a single print.
Materials like printmaking paper, Dura-lar, breyers and options for printmaking inks are reviewed. Demo by Art Prof Clara Lieu.
---
Video Walkthrough
Gelli plates are a terrific option for home studios, there's no need for a professional printmaking press.
The best way to clean a gelli plate is baby wipes, much better than rags!
Acetate can be used for the stencil, but Dura-lar is better because it's frosted and therefore much easier to see on your gelli plate.
Mistakes happen all the time with printmaking!
Printmaking is inherently unpredictable, embrace the surprise and don't try to get specific results.
Akua Intaglio are water based inks are meant to simulate oil based intaglio printmaking ink.
The viscosity level of Akua Intaglio inks varies a lot depending on the color.
Many Akua Intaglio inks have to be mixed, as often the color settles in the jar.
Rainbow rolls are a way to create a gradient within the print.
You can play around with intentionally inking to different thicknesses.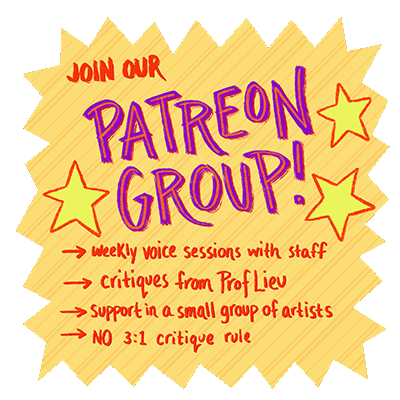 Prof Lieu's Tips

I really think the only way to "figure out" colors in the printmaking process is to just try it and see.
Often stuff that I think in my head "this is going to work great!" will totally bomb when I put it on paper, and other times I think "there's no way this will work," I put it on paper and it actually looks pretty good!
There is only so much (not much) that we can work out in our heads, especially with printmaking which is an inherently unpredictable process.
Art Supplies
Blotters (optional)
Towels (for blotting paper)
As a free educational source, Art Prof uses Amazon affiliate links (found in this page) to help pay the bills. This means, Art Prof earns from qualifying purchases.