This 1 day workshop is a safe space to discuss any professional development topics you have interest in.
Topics we can discuss are commissions, artist websites, artist statements and applications, exhibiting your art, careers, and more.
Whether you are getting started with professional development, or are thinking about it, we will provide up to date information that is customized to how you can create a strategy for your artistic goals.
A few spots left!
Sunday, May 21
6-8:30pm EST
$60 USD
To Register
We will continue to accept enrollment until either 1) the workshop fills, or 2) two days before the workshop date.
"This workshop really cleared things up for me. I was so confused about navigating different art markets. I really didn't know how to price my pet portraits.

I liked that this workshop provided concrete actionable steps to pursuing more commissions."
Watch a Sample Workshop
How it Works
Resources
Before the workshop
Students receive access to the workshop channels in our Discord.
Hang out in the workshop channels so we can see your artwork and site, and chat about your goals can make the workshop more efficient.

"Real time reactions and feedback. Validation of art as a hobby and as a career path.

Seeing a range of skills and abilities from a diverse group of people with a shared goal. Genuine sense of support and fellowship. Follow-up resources."
Please know that if you have no experience with Discord, it does take some time to get set up and learn how Discord works.
Watch this 53 second tour of our Discord for a preview.
We highly recommend joining several days before the workshop date so you can learn the ropes, troubleshoot any problems, and get help from us to make the workshop run as smoothly as possible for you.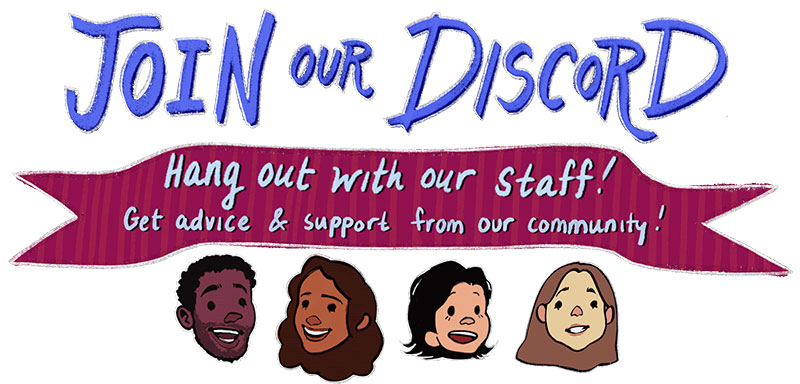 During the workshop
Each student speaks on voice with Prof Lieu, while showing their websites, or images of their artwork if they don't have sites.
While Prof Lieu and a student are on voice, other students in the workshop make suggestions and interact with each other in the workshop channel.
There is a Q&A and discussion period where anyone can be on voice.
After the workshop
Workshop channels access
Students will continue to have access to the workshop channels.
The week following the workshop, Prof Lieu will provide feedback and follow up resources.
After that week, Prof Lieu will answer quick questions, but will not be providing feedback.
"The feedback and suggestions in the workshop were invaluable. While I didn't like the result of my art, I learned so much on how to improve using a new medium.

It was a wonderful experience and I'm looking forward to my next one."
Student info
Limit 10 students
Enrollment is first come, first serve
All students are required to join our Discord to participate.

Confirmation
We will confirm whether the workshop is running by the Wednesday after the Friday registration deadline.
If the workshop does not run, you will receive a full refund no later than a week from the Friday registration deadline.
Refunds
All payments are non-refundable if the workshop runs.
Students must join our Discord at least 24 hours before the workshop starts. There are no refunds if you do not join within this time frame.
There are no refunds if a student is late or does not attend the workshop for any reason.
We only issue refunds if the workshop does not run due to lack of enrollment.
Contact
"I've never been so happy to find an art website and channel that teaches you instead of just demonstrating their art. In such a short time, I've learned so much."