Prompt
Complete six hours in total of gesture drawings of human figures.
We recommend that each drawing session is a minimum of one hour so you have time to warm up and sharpen your skills.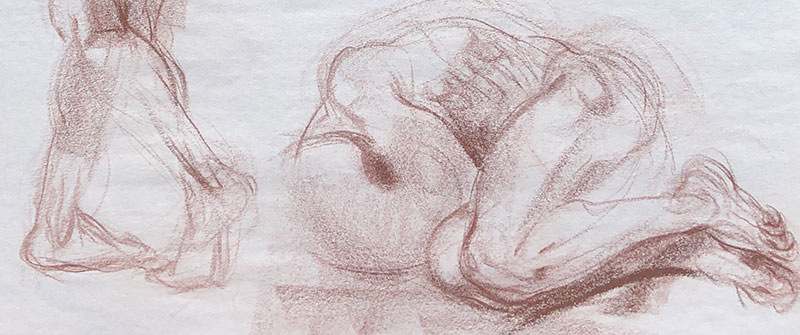 Examples
Toaster, Tent, Steen, Pat McIlroy
---
Timed Drawing Videos
Our videos makes drawing practice easy: get your drawing supplies and follow along as each pose plays with a timer. See all our timed drawing videos.
Reference images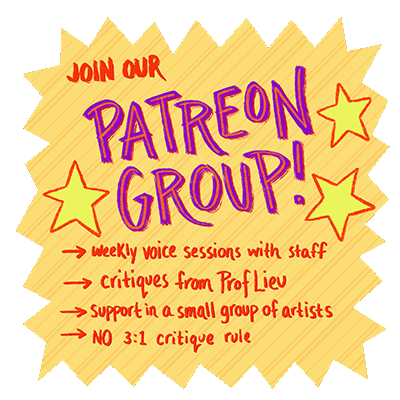 Recommended media
Sketchbook that is around 9″ x 12," pencil, colored pencil, Caran d'Ache Neocolor I Crayon
Inspiration
Look up figure drawings by Raphael, Pontormo, Paul Cadmus, Rembrandt, Peter Paul Rubens
We want to share your progress!

Did you do this lesson?
Submit to have your work to be posted here on this page or mentioned in a live stream.
Two minute Gesture Drawings
This video demonstrates how to do two minute gesture drawings using stills of figures from Eadweard Muybridge's book The Human Figure in Action.
Prof Lieu explains how to capture the most essential masses and forms of the human figure within two minutes. Demo led by Art Prof Clara Lieu.
Top Figure Drawing Mistakes
Avoid these mistakes when drawing the human figure! Common mistakes are tracing the outline of the figure, drawing too dark too soon, leaving the hands and feet to the last minute and more.
See these mistakes demonstrated, and followed up with showing more effective and efficient techniques for drawing the figure. Reference photos from Eadweard Muybridge's book The Human Figure in Action.
Show us what you make!