Prompt
Complete six hours in total of gesture drawings of figures. A huge part of figure drawing is simply logging the "pencil mileage" and developing the muscle memory.
3 hours of 2 min. drawings
3 hours of 5 min. drawings
Examples
Artworks by Tent, Pat, Toaster, Steen
---
Where do I draw first?
Aim to have the entire figure drawn, so that at the end of a 2 min. drawing, you are not missing any body parts.
Don't crop the head, don't leave out the hands.
Watch the video below as an example of what to aim for in a 2 min. drawing.
It doesn't matter whether an arm is well drawn, the most important thing is that your arm is there. Think about that initial mark for the arm as being a placeholder. In theory you would make adjustments on that arm if you work further.
Tips
You won't be able to draw details in 2-5 min. drawings, so prioritize the major masses, (head, torso, thighs) the centerline, and blocking in the entire figure.
Spend more time looking at the reference images, that's where all the visual information is! A huge part of this prompt is training your eye to identify anatomical landmarks, and you won't see them if your eyes are glued to your drawing.
We recommend that each drawing session is a minimum of one hour so you have time to warm up and sharpen your skills.
---
Reference Images
Another option is our Google Drive folder with images of nude figures from photographers like Robert Mapplethorpe, Edward Weston, and more.
Anatomy Lectures
Inspiration
Drawings by Pontormo, Michelangelo, Raphael, Peter Paul Rubens
art media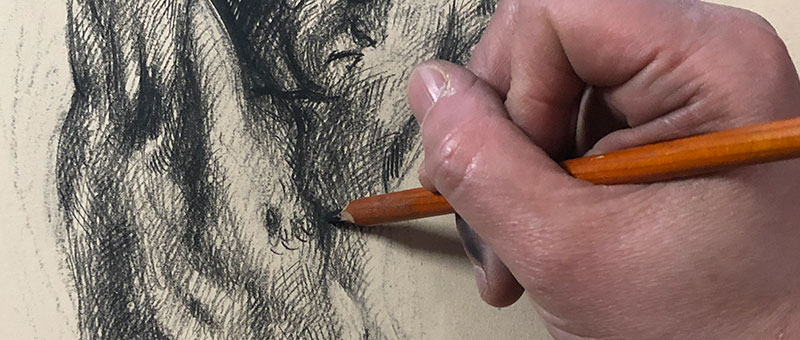 Use any traditional or digital art medium. For traditional media, try to avoid media that don't allow for a range of widths in your marks, like a mechanical pencil or ballpoint pen.
Drawing media like Conté à Paris Crayons are helpful because you can draw with the tip for thin lines and the side for broader strokes of tone.
paper
You can work at any size, anywhere from a 9″ x 12″ sketchbook to 18″ x 24″ sheets of newsprint. Be sure to draw the full figure no matter what size you're using, don't crop any feet or heads!

Recommended traditional art media
Caran d'Ache Neocolor I Crayon, General's Woodless graphite pencils, Conté à Paris Crayons, Vine Charcoal
Recommended software
Procreate, Krita, Adobe Photoshop, Clip Studio Paint, Paint Tool SAI, Adobe Fresco, MediBang Paint, Gimp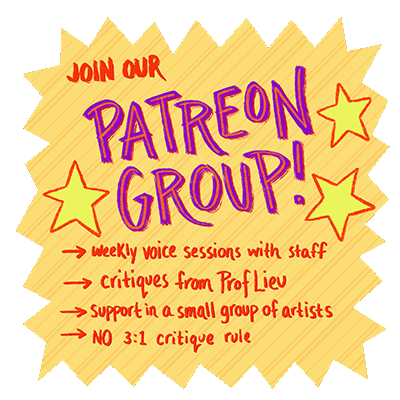 2 minute Figure Gesture Drawings
Top 5 Figure Drawing Mistakes!
Avoid these mistakes when drawing the human figure: tracing the outline, drawing too dark too soon, leaving the hands and feet to the last minute and more.
See these mistakes demonstrated, and followed up with more effective and efficient techniques for drawing the figure. using stills from Eadweard Muybridge 's book The Human Figure in Action.
Drawing demo led by Art Prof Clara Lieu.
Show us what you make!

As a free educational source, Art Prof uses Amazon affiliate links (found in this page) to help pay the bills. This means, Art Prof earns from qualifying purchases.