What makes a "bad" background? This video shows a broad range of backgrounds in fine art, TV shows, and more.
We share the opinions of several artists as to why the backgrounds are effective or not.
The opinion of each artist on the backgrounds then stimulates a discussion on why a specific composition in a background is successful or not.
Discussion led by Art Prof Clara Lieu and Teaching Artists Jordan McCracken-Foster and Alex Rowe.

Video Walkthrough
Jacques-Louis David's backgrounds all center around classical columns and arches.
The figures are clearly the main event in David's figure paintings.
Effective backgrounds often have cohesive color schemes to establish a mood.
Especially in animated shows, backgrounds are so important in terms of creating a world.
Lighting is a great way to create dramatic space and mood.
Invader Zim uses forced perspective for a dramatic point of view.
The backgrounds in Family Guy lack specificity in the objects and location. (Rhode Island)
Perhaps the effort invested in the art in Family Guy is minimal because it's an adult show where the dialogue and content are prioritized?
Consider the relationship between the background and the figures, is one more dominant than the other?
Backgrounds don't have to be super complex to be engaging.
Robert ParkeHarrison's photo montages have minimal backgrounds.
The background is one piece of the composition, the composition impacts the background a lot.
Atmospheric perspective is very effective for showing depth.
Will Eisner uses an amazing range of formats: vignettes, enclosed comic panels, and more.
The layering of ink links in Will Eisner's comics is rich and diverse.
Will Eisner creates an atmospheric effect with his ink drawings that is not typical of comics done in ink.
Prof Lieu's Tips

Often we think that if we spend time on the supplemental parts of the painting that somehow that is going to mess up the focal point. Actually, it's the opposite!
If we spend too much time developing the focal point, without developing and considering the other parts of the composition, it can be challenging later on to get the other parts of the artwork to form a relationship.
Artists mentioned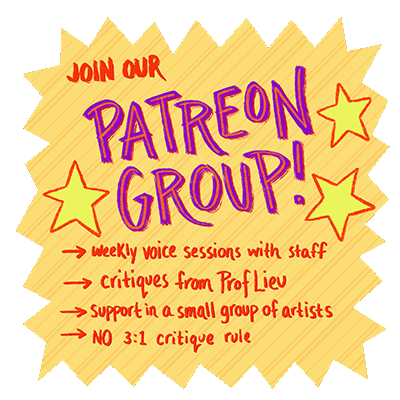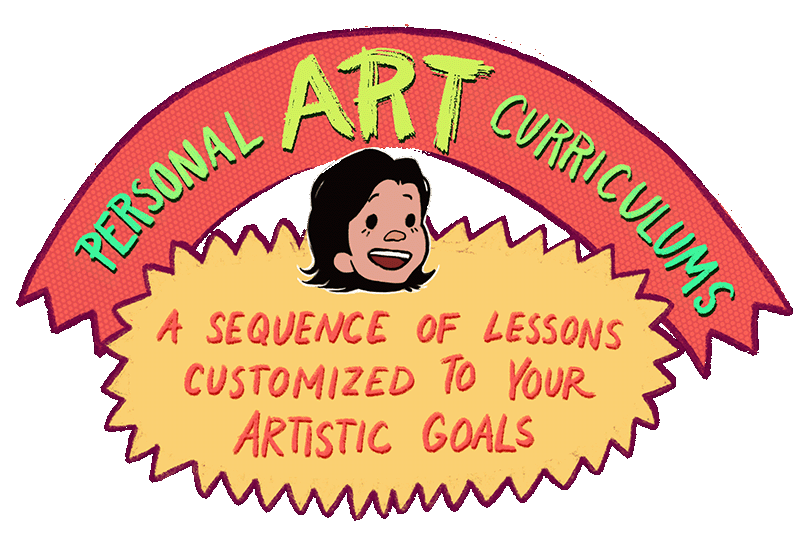 TV Shows mentioned
Books mentioned
As a free educational source, Art Prof uses Amazon affiliate links (found in this page) to help pay the bills. This means, Art Prof earns from qualifying purchases.