Artwork by Sina Seri
Depraved Indifference Toward Flint
By the Editorial Board
Jan. 22, 2016, The New York Times
"The 274 pages of emails released under pressure on Wednesday by Gov. Rick Snyder of Michigan show a cynical and callous indifference to the plight of the mostly black, poverty-stricken residents of Flint, who have gone for more than a year with poisoned tap water that is unsafe to drink or bathe in…"
When Can Women Stop Trying to Look Perfect?
By Jennifer Weiner
Jan. 8, 2016, The New York Times
"As a lifelong devotee of fashion and tabloid magazines, I've read dozens of "Beautiful/Sexy at Any Age" features. You've probably seen these spreads, showcasing a bevy of lovely women whose faces, fashions, exercise routines and skin-care regimens are laid out to encourage imitation. For years, readers could stare at starlets and actresses and singers in their 20s, their 30s, their 40s and even edging bravely into their early 60s…"
"The crisis of painkiller addiction is becoming increasingly personal: Sixteen percent of Americans know someone who has died from a prescription painkiller overdose, according to a recent Kaiser Family Foundation survey; 9 percent have seen a family member or close friend die…"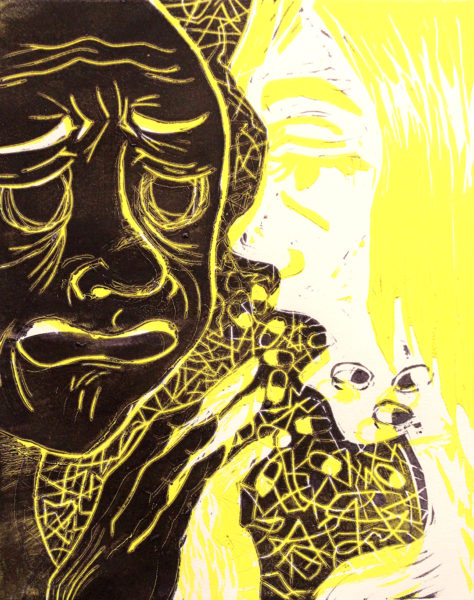 By Bettina Aelias Siegel
Jan. 15, 2016, The New York Times
"THERE'S something about comparing America's school food to the superior meals in other countries' schools that we seem to enjoy, in a masochistic sort of way…"
Artwork by Dorothy Windham
How Both Parties Lost the White Middle Class
"Long after the dust settles in Iowa — and New Hampshire, and even the 2016 campaign itself — one question will remain: Why, after decades of supporting the liberal and conservative establishments, did the white middle-class abandon them? Wherever Donald J. Trump and Bernie Sanders end up, their candidacies represent a major shift in American politics…"
Links on this page are Amazon affiliate links that Artprof.org earns from qualifying purchases.