Prompt
Draw a skull inside a head as a means of figuring out where bony landmarks and muscles align.
Examples
Jen Noelle, Triplegem, Anastasia, Ashley Tanelle, Tent
---
Goals
The objective of this prompt is to see past the surface of the face and start to look at the head structurally so you can identify bony landmarks.
Remember that this prompt is not about accuracy, and it's not about making a beautiful drawing. In fact, it's pretty much guaranteed that your drawing is going to be pretty wonky looking, and that's fine.
Every time you see an anatomical connection, it's a win! Think of the final drawing as the "leftovers" of this exercise.
This prompt is about training your eye to see the structures around the facial features which will provide volume and form to your portraits.
---
tips
You can start your drawing with either the skull or the head, in fact, it's fun to try both approaches.
Going back and forth between drawing the skull and the portrait is important, don't let one be too dominant.
Make sure to consider the hair as a mass that sits on the skull, it's bigger than you think.
Your drawing will get really busy between the portrait and the skull. That's going to happen, and is fine!
---
3D skull model
We recommend using this 3D skull model so you can have a skull reference that is at the same tilt of your portrait.
Variation
Try the skeleton inside a figure exercise!
reference images
art media
Drawing media that aren't too powdery, like pencils or colored pencils tend to work better for this prompt since you'll need to be able to draw details in the skull.
We recommend using 2 different colored drawing materials, 1 for the head, and 1 for the skeleton helps to see them more distinctly as you draw.
SUPPLY LISTS
Visit these pages for specific supply lists: colored pencil, conté crayon, graphite, pencil. Explore a comprehensive list of all drawing supplies in Part 1 of our Drawing Curriculum.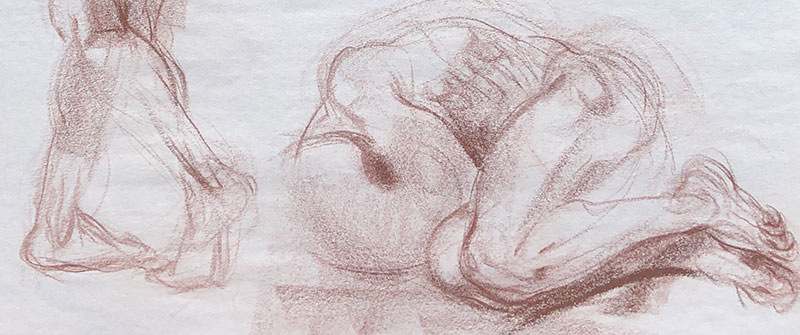 Recommended traditional art media
Colored pencil, Woodless graphite pencils, Charcoal pencils, Pastel pencils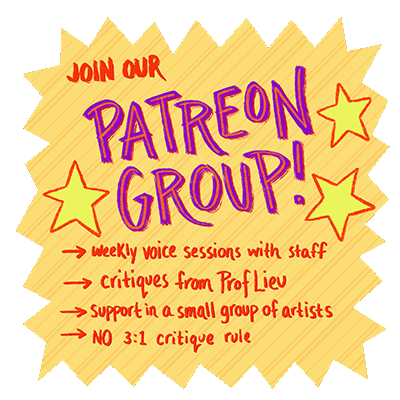 Draw a Skull Inside a Portrait
Drawing a skull inside a portrait is a terrific exercise to practice your anatomical understanding of a portrait. This video provides beginning to end, the entire process for building the skull structure into the portrait.
Various techniques are explained, that can be used to build up three dimensional volume with colored pencil layering, blending, creating a diverse range of textures and marks, pencil grip, and more. Demo by Art Prof Clara Lieu.
This video explains the anatomical structure of the eye. We will be looking at the specific bones, muscles and landmarks that will provide the knowledge you need to successfully create portraits in your artwork.
We explore the proportional relationships between the eye lids, the eye socket, the eyeball, and more. Discussion led by Art Prof Clara Lieu.
Show us what you make!

As a free educational source, Art Prof uses Amazon affiliate links (found in this page) to help pay the bills. This means, Art Prof earns from qualifying purchases.