Visual Journaling is an easy, effective visual exercise. You can do it on a regular basis as a refreshing way to renew your artistic thinking and process.
This video talks about different techniques for creating mixed media collages in a visual journal.
It includes: searching for imagery in art magazines, using photo copies from books, stickers and rubber stamps. The video also shows drawing approaches using gel pens and various markers to create a cohesive visual statement in your visual journal.
Demo led by Teaching Artist Lauryn Welch and Art Prof Clara Lieu.
---
Video Walkthrough
Visual journaling provides a space for creative freedom.
Color can be an effective way to create a mood.
Capture little moments in life with your visual journaling.
Use a broad range of materials.
Collage materials, rubber stamps, markers, pens, and more.
A variety of cutting tools provides more options with collage.
Stickers are fast and fun to apply.
Layering materials creates dynamic compositions.
With magazines, don't just look for recognizable images, pieces that are abstract patterns or patches of color are great.
Play with the layout of your collage, move the pieces around before you glue them down.
Add the date to each page in your visual journal.
Art Supplies
Photo copies of books
Stickers
Museum brochures
Old photographs
Old magazines
Old postcards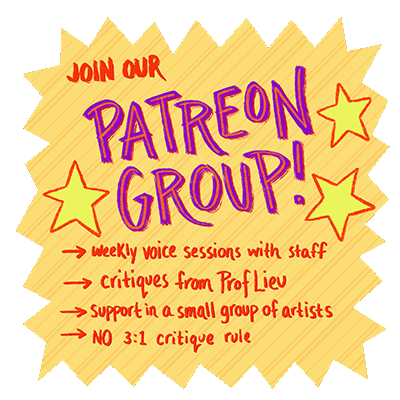 Prof Lieu's Tips

I used to get all twisted up about how every artwork I made came out. I had a friend in art school who said that his way of dealing with that is telling himself "I learned from that painting, now I can move on."
So even if you don't like the results of the artwork, the fact that you learned from the experience of making it, makes that artwork important in the larger scheme of things.
As a free educational source, Art Prof uses Amazon affiliate links (found in this page) to help pay the bills. This means, Art Prof earns from qualifying purchases.