Prompt
Pick a thumbnail sketch to create reference photos for.
Shoot 2 sets of reference photos: shoot your own + find photos online.
If you don't have a thumbnail from a personal project, use a thumbnail sketch from Lesson 4.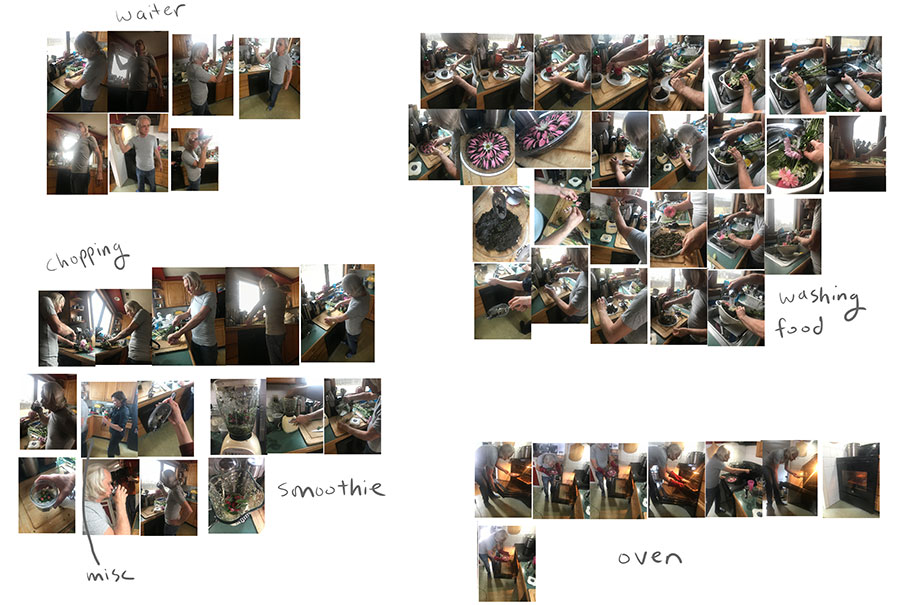 Preliminary Sketch
Create a preliminary sketch, no larger than 8″ x 10," from both sets of reference photos.
A preliminary sketch is more developed than a thumbnail, but does not have as much detail or time invested as the final artwork.
Tips for shooting reference photos
Consider point of view, is it bird's eye view, or a worm's eye view?
Think about how much to zoom in, or whether you want to zoom out.
Aim for a wide variety, you don't want your photos to all look the same.
There is no such thing as too many reference photos, shoot a LOT!
For action images, sometimes shooting a video, and then taking screenshots from the video is more effective so the action poses don't look too posed and stiff.
---
Inspiration
Hear from an Art Prof Student
"My main takeaway is to look for references and sources that go beyond just stylistic choices. Try to find references that express themes and deeper meanings even if they don't appear relevant to the topic on the surface level.

With shooting my own reference photos, I started to think a lot more about cropping choices, whereas in digital I would just move things around. It was also nice to get some unexpected results when setting up scenes and seeing how objects and light behaved."

Trent
Props
You don't have to have the exact same object or pose in your thumbnail sketch as in the reference photo.
For example, a bed sheet could be used for a hooded figure.
Jordan used a photo of an ice skater to get a pose for his character who is on a vehicle.
Lighting
Control the lighting as much as you can.
Turn off any overhead lights, as these tend to wash out the form.
1 light source is more focused and easier to see the forms clearly.
Take your time figuring out the lighting, it can have a big impact!
A clamp light is handy because you can move around is helpful so you can try out different lighting situations.
slideshows
art media
Shooting photos on your phone is ideal.
A DSLR camera is overkill for reference photos.
It's a lot more work to organize photos shot on a DSLR camera compared to shooting on you phone.
Examples
Trent
We want to share your progress!

Did you do this lesson?
Submit to have your work to be posted here on this page or mentioned in a live stream.
---
How to Shoot Your Own Reference Photos
Shooting your own photo references for your artwork can be very effective for getting the visuals you need!
This video explains what is necessary for a photo reference to be effective, what visual elements to look for and emphasize, how to make choices on setting up a model, lighting, props, and more.
Discussion led by Art Prof Clara Lieu and Teaching Artists Lauryn Welch and Cat Huang.
How to Choose Reference Photos for Your Art
Finding good reference photos for your artwork isn't always easy! This video explains what specific qualities to look for when looking for reference photos for your art. Factors to consider include the resolution of the photo, lighting, focus, and more. Tips for sites that provide a diverse range of references are talked about as well. Discussion led by Art Prof Clara Lieu and Art Prof Teaching Artist Cat Huang.
Photoshop: Caterpillar Illustration
Show us what you make!