Prompt
Watch a slow motion video of a human figure in motion.
Draw the human figure continuously as it moves.
Inspiration
---
Start
Aim to draw for a total of 60 min.
You can break it up into 10 or 15 min. segments if necessary.
You will be drawing over your drawings, move to other parts of the page as you fill the page with marks.
Move onto a new page when the marks get dense.
Examples
Taru Kortelainen, Nyree B., Manette Eaton, Helen Cook, Yulia S, Truc-Ha Duong
Objectives
This lesson is not about producing good drawings.
Don't try to get good results, you won't!
You'll feel bewildered by this exercise try to figure out the objectives.
Observe yourself
Ask yourself: "what is the point of this drawing exercise?"
Write down how your drawing process had to change in order to do this exercise
Did you draw faster? How much did you look at your drawing vs. the video?
Consider what your typical drawing habits are, and compare them to how you drew for this lesson.
---
Recommended Videos
You draw from any video you like that shows movement in slow motion. Or, you can use these videos below.
These videos were selected because the figures are not cropped and the motion is at a good speed for this exercise.
---
Depending on the video, changing the playback speed might be helpful. On Youtube, tap the gear icon ("Settings") in the lower right of the video, and select "Playback Speed." You can choose from 0.25, 0.5, and 0.75 to slow down the video.
---
Variation
After you've drawn for at least 30 min., you can shift to still poses within the video.
Pause the video and draw from the pose for about 2 min.
Go between drawing the moving figure and a 2 min. pose.
paper
We don't recommend working in a sketchbook, that will greatly limit how much you can absorb from this lesson.
If you can work around 12″ x 18″ up to 18″ x 24″, those sizes will give you more flexibility.
Inexpensive paper like newsprint is best suited for this lesson.

drawing media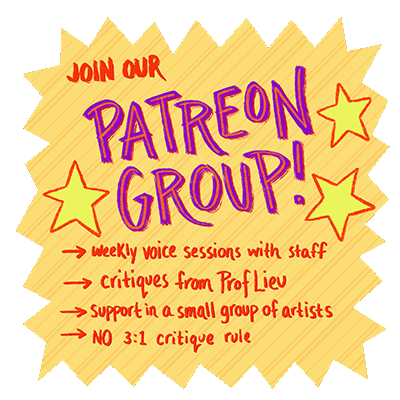 2 minute Figure Gesture Drawings
Art Prof Clara Lieu demonstrates 2 minute gesture drawings using stills from Eadweard Muybridge's book The Human Figure in Action.
Prof Lieu explains how to capture the most essential masses and forms of the human figure within 2 minutes.
Gesture Drawing: Sketching Horses
This video shows drawing tips for how to do quick gesture drawings of horses. Techniques explained include how to capture the entire anatomy of the horse efficiently, and then how to build upon that gesture to create a convincing sense of movement and form.
Demo by Art Prof Clara Lieu and Teaching Artist Deepti Menon.
Show us what you make!