Find out the nuts and bolts of how to start a business as an artist, exploring options for platforms and payment, overall strategy for how to find your audience, and more.
Discussion with Art Prof Clara Lieu guest artist Dorian Epps.
Guest Artist
Dorian Epps
Dorian is an Experiential and Product Designer from Pittsburgh, Pennsylvania. As a graduate from Rhode Island School Design, he received his BFA in Industrial Design.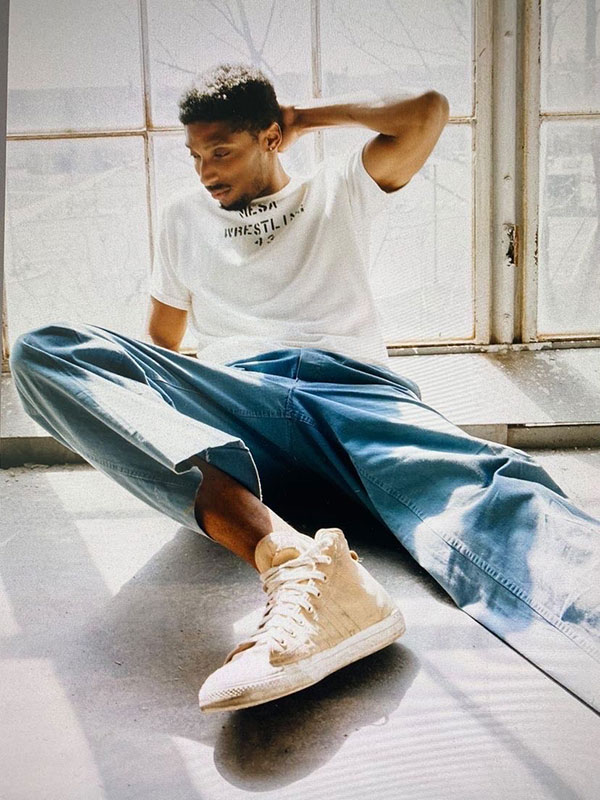 His love for basketball and footwear have inspired him to design and establish a sportswear and streetwear brand — Blacktop Market — that aims to highlight the intersections of basketball and sport in everyday life and culture.
Through his creative endeavors he seeks to explore the capabilities of storytelling and the connectedness of people. With this in mind, his aim is to explore and produce events and products that create and emphasize identity and community.
Video Walkthrough
What is your story as a creator? People are more enthusiastic about buying your work when they understand who you are, and why you create your art.
Communication with your audience is extremely important, they can help you identify what your future content can look like, and to get feedback on your work.
Get your financial systems and accounts organized and set up.
Accepting various forms of payment is really important to accommodate a wide range of customers.
Pricing your artwork is really challenging at first, try to make sure you are not underselling yourself so that you don't end up losing a lot of money in the process.
Shooting excellent photos is incredibly important when selling artwork and can really make or break whether someone buys your work.
Show your face, it's a really efficient way for your audience to get to know you and form a connection.
Consistent branding, having a logo, helps your audience identify you in several places.
Separate your personal finances from your business finances. A bank account just for your business is really helpful.
Establishing an LLC (limited liability company) and getting an EIN (Employer Identification Number) isn't usually necessary for a lot of artist businesses.
An LLC becomes important to protect your personal assets and also if you want to have employees on payroll.
Look at your analytics and metrics to create business goals. Even if you have a small following, that hard data is really insightful in terms of the direction you might want to take your business in.
You'll have to learn all sorts of new skills: new software, new platforms that are necessary to deal with the nuts and bolts of running a business.
Figure out who your target demographic is, especially in terms of social media this can influence which platforms you choose
People on TikTok tend to be much younger, so if your demographic is a younger audience, you'll need to be on TikTok to reach them.
Prof Lieu's Tips

I am so convinced now that the "healthy" way to approach social media is to tell yourself it's a lottery. Each image/video you post is basically a scratch ticket you're filling out.
My favorite videos of ours that I produce basically never ever get numbers. I basically just make those videos only for myself, not for numbers or increasing our following
Social media has absolutely nothing to do with quality of work. You just have to keep buying a scratch ticket until you hit the "jackpot." I know, what a pain in the butt!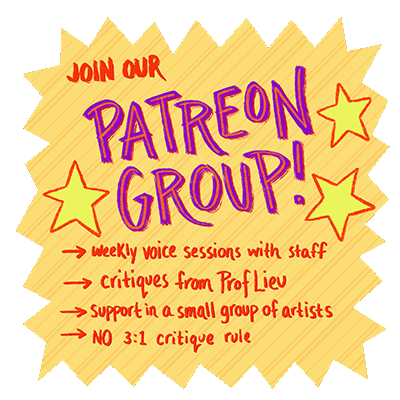 As a free educational source, Art Prof uses Amazon affiliate links (found in this page) to help pay the bills. This means, Art Prof earns from qualifying purchases.