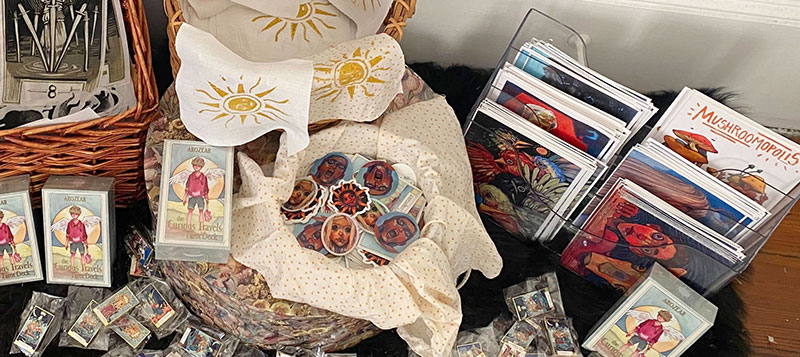 Table of Contents
online shops
merch
finances
Video
printS
CATALOGS
events
Galleries
INstagram
Digital Files
Commissions
Crowdfunding
Miscellaneous
---
Etsy
"I use Etsy to sell my work because it's very easy to manage and the process is pretty straightforward. All you have to do is upload good photos of your items and fill in the details and start selling.

I like it mostly because they have really low fees. As someone who doesn't actively promote their store and therefore doesn't have a lot of sales, I don't have to stress about breaking even. It's mostly just a place for me to have my stuff available in case someone is interested in buying something of mine.

Etsy allows you to list products, see stats of your store, manage orders, message your buyers, and buy shipping labels all in one convenient place. It's perfect for someone who doesn't have the time or energy to put too much effort into managing an online store."

Clar Angkasa
Etsy
"Etsy is an online marketplace catering to craft sellers and artists. Etsy easy to use, affordable, and has a huge base of potential customers.

I always recommend Etsy as a good place to start before investing in your own online store. Etsy does a good job of giving you control over your shop while still taking care of things such as payments and sales taxes.

The downside of Etsy is that like any other online marketplace, your competitors are going to be displayed right alongside your own listing (think of sections like "Customers Also Liked…" and "Similar Items…"). In terms of pricing, creating a listing on Etsy costs $0.20. When making a sale, approximately 9% of the sale will go to Etsy, so be sure to factor that into your costs.

The key to getting sales on Etsy is to have attractive thumbnail images along with good titles that use terms people are actually searching for. (see the section on SEO). It is free to change your thumbnails, titles, and tags, so be sure to analyze your traffic statistics and experiment. Think outside the box in terms of what you offer. In addition to selling physical prints, you can also offer commissions or digital downloads.

Overall, Etsy is an excellent option for starting your online art store. While you may eventually want to move onto your own site, Etsy is a cheap way to learn the basics of running an online business."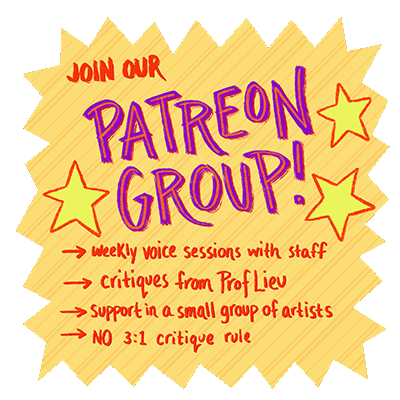 ---
Big Cartel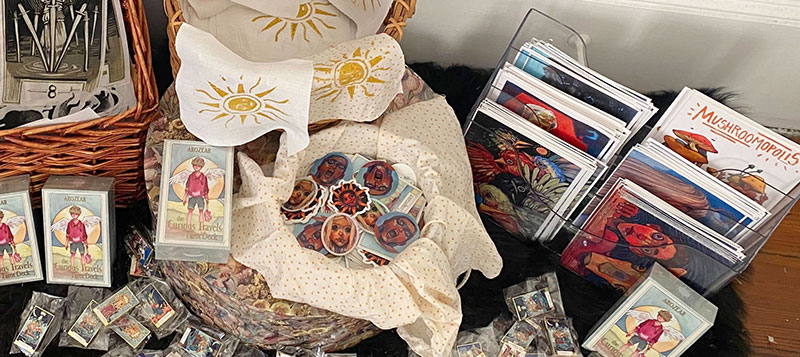 "Big Cartel is a platform where artists can start an online store and sell their work. It's simple, user-friendly, and gives you the ability to customize your website.

Big Cartel is subscription-based and you have limitations on how many products you can list in your store depending on your plan. You can also sign up for free but then you'd only be able to list 5 products. When I was using Big Cartel, I was on the Platinum Plan for $9.99/month which allowed me to list up to 50 products.

I think the paid subscription would be worth it if you already have a following and are able to put effort into marketing your online store so you can get regular sales."

Clar Angkasa
Stay Up-to-date
Join our email list and get the latest news!

Artist Websites

"Selling through your own personal website can be really amazing, albeit stressful! You are responsible for everything– keeping track of orders, shipping, product management, etc.

However, this means you don't just get a cut of the profits– you get 100%! I have a Squarespace website that I've used for about two years now, and I conduct almost all of my business through it.

Advertising your products on Instagram or Tik Tok can be incredibly helpful when it comes to drawing an audience!"

Mia Rozear
Shopify
"Shopify is a platform for creating your own online store website. It is the de facto standard for those looking to create their own ecommerce site in any genre. The interface is intuitive and there are tons of supporting apps and themes. Shopify hosts your store on their servers, so almost no tech skills are required for setting it up.

The main benefit of having a Shopify store is that you can control the entire shopping experience. Unlike Etsy or Redbubble, you are able to customize the entire layout of your site and are not competing with other shops. You own the whole store.

The downside of Shopify is that you are responsible for driving customers to your store. This can require paid marketing, a strong social media presence, and really great SEO. Shopify does have a monthly cost of $30, which means you should have a plan to get some sales in order to prevent going into the red.

Overall, Shopify is an excellent choice for artists that are ready to create their own personal home on the web. I recommend first learning some basics on free or cheaper sites like Etsy and Redbubble."
StickerYou

"I created sheets of stickers and temporary tattoos from StickerYou. The interface was really easy for me to understand quickly – easy upload of images, easy resizing, easy to order – and it wasn't too expensive!

The stickers and tattoos came out beautifully and were very good quality. I found that these stickers and temporary tattoos were GREAT $1 merch items (the tattoos pay themselves off FAST) and also great additions to packaging or a little thank you present for someone who buys a larger piece.

Their stickers are very durable and last a long time. I have one of my stickers from here on my phone case, and it's been on there for a few years!"

Deepti Menon
---
StickerApp
"I use StickerApp to order stickers to sell on my online store and art fairs. Their stickers are made of quality materials and they show you previews so you can make sure they print correctly.

I usually order vinyl stickers, which are their bestsellers, but they also have lots of other options (holographic, glow in the dark, glitter, removable, etc).

There's a minimum order of $26 for individual sticker designs and the quantity would depend on the size of the design. The smaller the size, the more stickers you get. My stickers are around 2" and I could usually get 50-100 pieces for $26.

With smaller designs, you'll end up ordering in bulk but I think it's worth it if you have an online store or sell your work frequently at art fairs or conventions."

Clar Angkasa
Society 6
"In my limited experience selling on Society 6, I have found that (similar to Redbubble) it may be difficult to draw people to your page if you are not already advertising on another platform, such as Instagram, a blog, etc.

Compared to Redbubble, I found Society 6 a bit more "'high brow,' though they are still extremely similar. Selling on Society 6 can be extremely convenient– by using this page, you are not responsible for creating or directly shipping the merchandise.

Everything is done through a third party, so all you need to do is upload and format your artwork! This also means that you are only receiving a percentage of the profits, however. If a hands-off selling platform is what you're looking for, this might be perfect for you!"

Mia Rozear
Redbubble
"Selling on Redbubble is extremely convenient– by using this page, you are not responsible for creating or directly shipping the merchandise.

Everything is done through a third party, so all you need to do is upload and format your artwork! This also means that you are only receiving a percentage of the profits, however. If a hands-off selling platform is what you're looking for, this might be perfect for you!

Consider advertising your Redbubble page on another platform, such as Instagram, to draw people onto your shop page."

Mia Rozear
Stay Up-to-date
Join our email list and get the latest news!

Teespring
We have a Teespring shop for Art Prof merch because you can plug it directly into your YouTube channel. This is terrific as your merch items while show on a "merch shelf" that is underneath every video on your channel.

You can customize the merch you want show, or you can do auto select if you're like me and don't want to think about it.

Teespring is entirely print on demand, so all you need to do is upload the files with your designs, decide what merch you want to place the designs on, write a brief description and you're done!

You can order free samples as well, the cost is well below the retail price so it's easy to purchase and see what the merch looks like. Photos of merch are always more fun when you can see someone wearing a T-shirt, holding a mug, etc. and are effective for promoting on social media."

Prof Lieu
Instagram Flash Sales

"I've done several Instagram flash sales, and they've all been really rewarding experiences. These sales were not intended to make tons of money on each piece, but rather a chance to sell my work at an affordable price to fans who want a piece of original artwork.

I would run these sales by posting on my Instagram Story, allowing people to name the price they wanted to spend in a private message. I

In several instances, it was friends and colleagues who would offer, so I felt glad to give them one of my artworks. I was able to get a good gauge of how much my work could sell for."

Alex Rowe
Instagram Flash Sales
"I've had the most success with selling my work on Instagram, because my followers are already a community of people who like my work and want to support it!

A flash sale is a great way to quickly sell a lot of your work for a range of prices. You can use your page to promote the flash sale a few days in advance, letting people know what kind of work you'll be selling and what price ranges!

Building the hype definitely helps, and it's an easy way to communicate with the buyers too. Sometimes people might not buy what you're selling in the flash sale.

However, doing one lets people know that you make work that you want to sell, so it's a great way to promote the fact that you would be open to custom work or other ideas!"

Deepti Menon
Instagram DMs
"I have had a lot of success selling through Instagram DMs and comments! It is very easy to communicate with people through the app who are interested in buying prints or custom commissions.

I enjoy talking to each person individually, and taking each request as they come. Beware of scammers— never trust someone who refuses direct payment methods like Paypal or Venmo!

If you have a bustling art business, you can also refer people to a separate website to buy/request work, so that you do not feel overwhelmed on the app."

Mia Rozear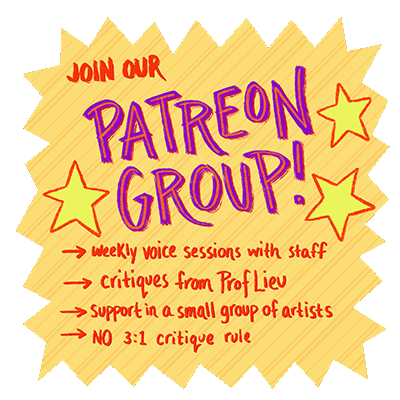 ---
Vistaprint
"I switched to Vistaprint for my calendars and cards from Moo, after finding that buyers actually preferred the quality and layout of the Vistaprint cards.

That was great because Vistaprint is a lot less expensive, so I was able to buy cards and calendars in bulk and build up the inventory I needed for art fairs, online sales, and holiday shopping.

Vistaprint also has really good customer service! Once I put in a huge order of calendars with no time to spare to send out my pre-orders. But the calendars came printed for the current year, not the next year (because I had gone through an old order on the website to get to the calendar specs I liked).

Vistaprint sent me a corrected order for free and moved heaven and earth to make sure they got to me as soon as possible so I could get them to my pre-order buyers before the new year."

Lauryn Welch
Printify
"Printify is a print-on-demand (POD) site that allows artists to put their designs on a variety of products including t-shirts, mouse pads, tapestries, wall prints, and more.

The 'on demand' part of the name means that the products are not made until a customer actually orders them from your store. This is a huge benefit for artists, since you do not actually need to pay for the product until you have a guaranteed sale.

Printify itself does not create a store for you. Rather, Printify can easily be connected with your Etsy/Shopify/WooCommerce stores and publish product listings to them. There is no cost to create product listings, so you can experiment widely and see what works.

The downside of print-on-demand sites such as Printify is that product costs will typically be slightly higher than similar products that are mass-produced. However, if your designs are unique and you provide a good customer experience, you can overcome the price disadvantage."

Trent
Mixam
"I make a lot of zines, and when I can't print them myself, I get them printed through Mixam. I usually order the booklets, but they also do brochures, flyers, posters, and hardcover books.

It's pretty easy to upload and organize your files, and if you label your pages according to the order (front cover, page 1, page 2, etc.) the pages are automatically uploaded in the correct order. Even if the pages get mixed up, it's very easy to move around.

You can also see previews and proofs to ensure all the pages are in the correct order before you checkout. Depending on the zine, my order is usually shipped in 2-4 weeks so it requires some planning ahead. You can also contact them if you need your order to be delivered by a certain date."

Clar Angkasa
Local Printers

"I often designed event posters, which sold as prints at the event. I always used a local printer. Don't go to a chain printing store, as they usually don't have the options or quality to make the process worth it.

Printing from an online site wouldn't have given me enough time to troubleshoot any printing errors, since the turnaround can be a lengthy process.

In my case, I went to a local printer on a slow day and had prepared a test print file, a 1-inch version of the poster design. This enabled me to work together with the local printer, making dozens of test prints without costing too much or using up all their time.

Once we figured out the file and printer settings, we printed all the posters felt confident in the results. This helped me build a long term relationship with a local printer, which is very valuable for future projects."

Alex Rowe
Home Printer
"When I started making zines, I printed them all myself, mostly because it saves a lot of money but also because I enjoy the book binding part of the process.

It does take a lot more work because you have to lay out the pages on your own and figure out how to print them correctly. I would always do test prints with copy paper first to make sure all the settings are correct and I don't accidentally waste the good papers.

I use a HP printer and signed up for their Instant Ink subscription, which delivers ink whenever the printer detects it's running low on ink. It's cheaper than purchasing ink at retail prices and you can adjust the subscription plan based on how often you print.

Printing at home would have limits depending on your printer. For example, mine only prints US letter paper and can't be fed paper above a certain weight without getting jammed."

Clar Angkasa
---
Moo
"Moo is more expensive than most printing sites but it really shows in their paper quality. When I go to art fairs and conventions, I can tell if they ordered from Moo by how good and thick the paper feels.

I usually use them for my business cards, not only for the quality, but also because they sell 'mini cards,' which are half the size of normal business cards. You can order twice as many business cards for the same price and they're also really cute and tiny (which fits well with my brand).

You can also include as many different designs as you want in your order, and this applies to prints too."

Clar Angkasa
CatPrint
"I like using CatPrint to order my prints because they have good quality paper and relatively fast turnaround time without being too expensive.

The process is very straightforward, you just upload your designs and then choose dimensions, paper type, finishing and quantity. You can also get free proofs to review and approve before the files are sent to print.

I would sometimes catch something I wanted to fix and they would address the issue fairly quickly. My CatPrint account keeps an order history so when I need to restock, I can easily reorder the same prints with just a few clicks."

Clar Angkasa
Lulu
"I used Lulu when I had finished my Falling Series and wanted to publish a catalog that I could send to art dealers and curators. The catalog featured all 50 portraits drawings, plus close up shots to show in depth details. Andrew Raftery wrote an essay about my work for this catalog.

I quickly realized how long this catalog was going to be and worked with a graphic designer (my husband) to prepare the file for the catalog. I know nothing about graphic design, there is no chance I could have handled figuring out all of the specs for the catalog in terms of how to format the file, what kind of layout I needed, etc.

I probably would have been okay on my own for a very simple catalog, Lulu has lots of options and is easy to use. In this specific circumstance, this catalog was big enough that it needed the full graphic design treatment."

Prof Lieu
Art Fairs: Tabling

"At an art fair, you apply to these on your own to get your own booth or table that is usually 6 – 8 feet long. You are expected to set up everything yourself, and be there for the whole time talking to the shoppers walking through.

I have done many of these kinds of fairs and over the years have found that my niche is drawings of birds with markers as cards, prints, or calendars. The price point at these fairs is much less than the art gallery fairs.

I'm usually selling things between $5 and $50. Usually at one of these events I can bring in the equivalent of a 2-week paycheck's worth of sales, but I have to pay for having enough extra inventory, packaging, and stands that use up vertical space, and the time and labor can be intense.

So there are still a number of costs that eat into that, but it's fun nonetheless because I get to meet so many great artists and community members!"

Lauryn Welch
Need help with your portfolio?
You don't have to prepare a portfolio all by yourself!
We provide professional feedback and support through portfolio critiques, artist calls, artist statement editing, and personal art curriculums.
Art Fairs: Tabling
"Tabling at an art fair has a lot of pros and cons, but my #1 takeaway is that it's a GREAT way to get your name out there if you're new to selling your work.

The positives of an art fair are that you don't have to really do much promotion, you just show up and get to expose all these people to your work. It's also a great place to meet other artists and see how others might be marketing themselves.

I've had a ton of success with selling work at art fairs (this is where I learned how much you could make off of silly $1 items!!) and also using it as a place to just gain a following (MAKE BUSINESS CARDS!).

Art fairs often do cost money to table – but you can normally split that cost with someone and share the table too! My biggest piece of advice for art fairs is to have someone help you or check in on you. The days are LONG and TIRING!

Have someone help you set up and break down. See if friends can come take over for a bit so you can get food and use the bathroom."

Deepti Menon
Art Fairs: Tabling
"Art fairs and conventions are good ways to sell that also gives you an opportunity to interact directly with potential customers. It allows you to get a better gauge of what people are drawn to, and customers also get to have a more personal and meaningful interaction with the artist.

An art fair is a great opportunity to connect with other vendors as well and sometimes you can even trade items. This does take a lot of energy because you have to set up ahead of time, make sure you have enough inventory, and man your table throughout the entire event which would last several hours and sometimes over multiple days.

Unless you have people helping you and taking shifts, it can be very draining, especially for an introvert who isn't used to making conversation with strangers for 5-8 hours straight. I would usually take a day or two after to recover and recharge, but I still think it's a very fulfilling experience."

Clar Angkasa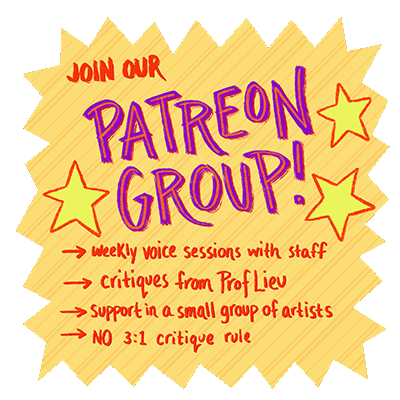 ---
Art Fairs: Tabling
"You can ask around your community, local art society, or even Google upcoming art fairs to see what is available in your area. Make sure to check vendor laws in case you need to get a sales license to sell, you would get this through your state's department of revenue.

Selling at art fairs may seem easy, but I do want to emphasize the importance of doing your research and choosing a fair that fits you. You will typically pay a fee for your spot, so you'll want to make sure it's somewhere legitimate and will allow you to make your money back.

Once you locate a fair to participate in, make sure to check out the venue's website or other provided information typically given at signup. Many have specific rules on what is allowed, and some can be more strict than others. Some fairs may not provide the basic necessities either such as tables, tents, etc. so you will want to know beforehand what you will need to bring.

It is also important to make sure your information for your social media, artist website, or Etsy is easily accessible at your table. Even if someone doesn't buy something from your table at the fair, they may still get in touch later if you're friendly and they have the means to contact you!"

Bowsers
Gallery Art Fairs
"These kinds of art fairs are like The Armory, Art Basel, or Frieze. You can only show there as an artist if you are represented by one of the participating galleries, who will curate a group of work to take to the fair.

I've been in one of these kinds of fairs so far, and it was great. The work sold and it was very passive income on my part. Going as a spectator can be pretty overwhelming since there is so much different art in one place it's hard to focus on anything.

There are also a growing number of independent art fairs that will allow independent curators and groups of artists to apply with an exhibition proposal for a booth. These fairs make the art fair landscape a little more accessible to artists who spend time in the gallery and academic art world, but aren't working with a museum or gallery.

Beware of scam emails asking you to pay a large sum of money to participate in an 'international art fair'! Yes, it costs money to be a part of art fairs, but this will usually be paid by either your gallery, or be taken out of the cut if the work sells.

The cut is generally still 50/50, especially if you're with a gallery, but some independent art fairs do 35/65 since it's a lot of work to install your own booth."

Lauryn Welch
Open Studios
"A lot of big cities host annual open studios events. Open studios is generally organized by neighborhood. Usually in order to participate, your studio has to be in the neighborhood that is hosting the event.

Depending on the neighborhood, open studios may be mostly artists' homes, or it may be entirely professional studio spaces. Some open studios events have group sites, so if you don't have a studio you can sign up to show your work there.

I did open studios in 2 very different neighborhoods in Massachusetts: Waltham Open Studios and Jamaica Plain Open studios. I did a group site in Jamaica Plain, and had a studio space in Waltham.

I always made sure that I had a range of price points, people don't usually think too hard about a $20 purchase. The highest priced artwork I sold was a $90 drawing, so it's not an event where you can have high prices if you want to make sales.

I learned quickly how important it is to package your work well. With people going through your drawings, you don't want to risk the drawings getting oil and dirt from people handling the artwork. I often used those plastic sleeves that you can buy at an art store which made for a clean presentation and protected the artwork.

Open studios events usually charge a fee, but they are quite reasonable and well worth it if you make sales."

Prof Lieu
Stay Up-to-date
Join our email list and get the latest news!

Co-Op Galleries

"I had a great experience selling my work when I was part of a co-op gallery in Denver, CO. Each member was part of a show with one other member, and the artist I teamed up with shared a similar mood to my pieces so we had a cohesive show as a pair.

The pro's and con's of a co-op gallery space all have to do with money and time. Since a co-op space is managed, run, and operated by the artist, the work at the sale sold with a higher percentage going to me, the artist. (note this is not always the case with every co-op)

Most galleries will keep about 50% of the sale, but in this space the artist was able to keep 75%. Since I had the time to volunteer at the gallery and work shifts, this worked out perfectly for me.

However, if you have a busy schedule and want a gallery to do more advertising and promoting for you, a co-op might not be the best space.

My show did well, it definitely pays to be sociable and interact with visitors who come to the gallery opening to see the work!"

Alex Rowe
Commercial Galleries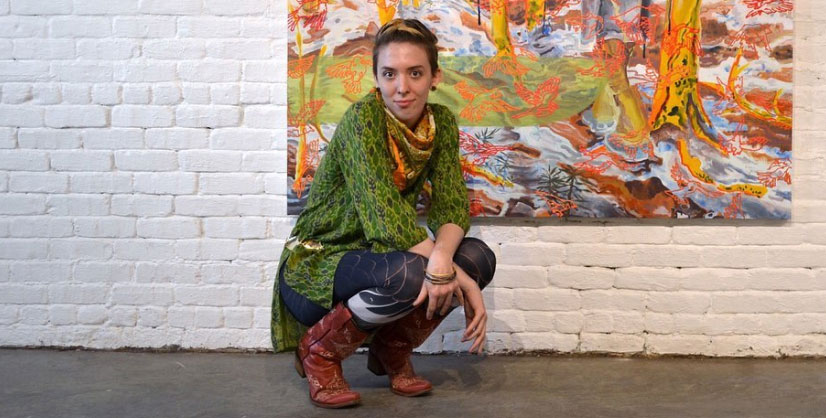 "I've worked with several commercial galleries over the years that each had a different personality and set of gifts and quirks. Working with a commercial gallery is very much like being in a relationship.

You want to find the right fit, and good communication can save you a lot of hassle. My first gallery was a small, but super lovely place in Brattleboro, VT. My work fit really well with the gallery's aesthetic, but I was dropped after a couple years because nothing sold.

I think that happened in part because I didn't have a collector base yet. I've been invited to several group shows at a place in North Carolina, and have drawings on hand there. I love the gallerist, and the community down there. Half my sales have been from their buyers, and half were from mine.

Now I'm working with a gallery in New York that handles just about everything for me, including photography and art fairs. They're much larger and more established. Pros to working with commercial galleries are that they can sell your work to their collector base and introduce you to new people and artists.

The gallery can get your work into museum collections and shows, get you press, photograph and ship your work, and basically take care of all the administrative tasks related with selling.

Cons are the sales cut is 50/50, and it can be really hard to get your foot in the door. You may find yourself being pressured by a gallery to make a certain kind of work that sells. Every gallery is different, and may not do all the things listed here (or maybe they will do more), so do your research before saying 'yes' to any gallery proposal!"

Lauryn Welch
Commercial Galleries
"I have only sold a few pieces through a commercial gallery when I had an artwork in a group exhibition. What I was not prepared for was not having 100% control over pricing the artwork.

I ended up in a heated argument with a gallery director over the price of a 4′ x 4′ oil painting I had. Let's just say that was a bridge I burned! (I was fresh out of art school and didn't know any better)

The most important part of getting your foot in the door at a commercial gallery is to have an artist who has a relationship with the gallery recommend you. I got a studio visit with a major gallery in Boston because one of my colleagues recommended me to the art dealer. There's no chance I would have gotten that opportunity on my own!"

Prof Lieu
Non-Profit Galleries
If you're just getting started exhibiting, a lot of cities have non-profit arts organizations that have a gallery where there are often exhibition opportunities. Many local libraries have exhibition spaces you can apply to for a show of your artwork.

The important thing to remember about a non-profit gallery is that unlike a commercial gallery, this gallery likely won't be pushing sales much, if at all. Usually the artist has a price list that is in a binder along with your curriculum vitae and narrative biography, but that's pretty much it.

Whereas a commercial gallery generally tales a 50% commission, non-profit galleries often take lesson commission, although that's not always the case.

Consider that the audience for a non-profit gallery is not remotely the same as a commercial gallery, which has contacts with art dealers and collectors. A non-profit gallery is likely to have a more local community of people who appreciate art.

Non-profit galleries have little to no staff to help with installing the work, so be prepared that you might be totally on your own. I have installed exhibitions by myself, it's doable, but a ton of work."

Prof Lieu
Commissions via Instagram
"The first step is to advertise that you're open to commissions. Put this in your profile description, or pin a post about it. When I decided to open up commissions, I made a detailed image that carefully listed out what I was willing to draw, what I was not willing to draw (mecha, NSFW, etc.), and the price points for each.

Different price points can be helpful to provide a range of options. For example, if you are drawing characters, you can have a different price point depending on how much of the character you draw (head and bust vs. full body), how clean the drawing is, or if it's in color.

If you're doing something a little more complex maybe you'll want to charge by complexity of the image or size of the canvas. Be sure to answer as many questions as possible before someone contacts you so that there's minimal confusion when it comes to payment.

Use a third party payment system like Paypal, Venmo, or Cashapp for payment since most people have those and for the most part they are really safe to use. You never want to give a random person your personal mailing address for a mail-in cashiers check or personal banking information.

I highly recommend requiring 50% of the payment up front, well before you start drawing. People can be flakey, and can ghost you just as you're finishing up the commission.

To help figure out your prices, you can scour and see what other artists charge for commissions. The last thing you want to do is undersell yourself, which is really common for artists who are just getting started, or who are students."

Jordan McCracken-Foster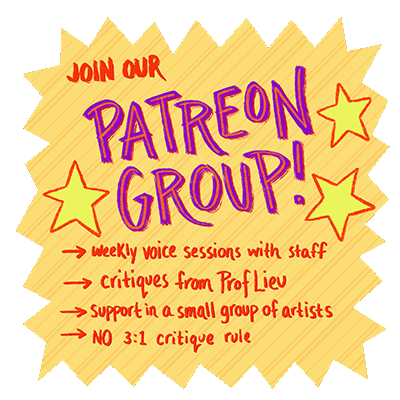 ---
Private Commissions
"I received numerous private commissions, from clients who saw my work at a co-op gallery exhibition I was in or seeing it on display at a local coffee shop that displayed my work.

My work hanging at a coffee shop was not for sale, but my contact info was available. Most of the private commissions were from clients wanting artwork to decorate children's rooms or play rooms. With my style gearing towards children's book illustrations, this was a good fit.

For commissions that came from a gallery show, I exchanged contact information with the client on opening night. The commissions started many months later. Be patient when it comes to private commissions. A commission can be a big financial commitment for a client that they may not want to do immediately.

Alex Rowe
Portrait Commissions
"I did portrait commissions for a few years right after art school. I loved painting the figure, and I thought this would be a good combination of my painting skills and a source of income.

I learned quickly that portrait commissions can quickly feel like you are living in Dante's Inferno. I'm sure portrait commissions are a good source of income for some people, but it really wasn't a good fit for me.

Clients are impossible, all they ever seemed to know was what they didn't want. They couldn't describe to me what they did want, and they often made demands that didn't make sense. I once painted a commission with a child in it, and the client told me the cheek was 'too light.' I made it a little darker and the client then said the cheek was "too pink." I dreaded getting feedback from them, it was so unpleasant!

The only portrait commission I ever did where I didn't get crap from the client was a portrait I did of three triplet girls, who were 2 years old. Those toddlers couldn't complain about their cheeks being too pink!

Clients know absolutely zero about what is involved with creating a portrait painting. I always had a schedule that explained the various stages: doing photo shoot for reference photos, thumbnail sketches, color studies, the underpainting, etc.

I made sure to get their approval before moving forward to the next step, and had lines in my contract that stipulated if clients wanted changes after they approved something, that I would charge additional fees.

This is especially important when finishing the commission, I had clients sign paperwork agreeing that the portrait commission was done, and that any further changes they wanted would require additional fees. (otherwise they can hound you forever for changes)

I leave the framing and installation to the client. Framing is not only very expensive, but choosing a frame is something you don't want to get involved with."

Prof Lieu
Search Engine Optimization (SEO)

"Search Engine Optimization (SEO) is the process of improving your store's visibility to search engines. While this is a huge topic and entire consulting businesses are devoted to it, this section will provide a few quick tips.

One of the keys to getting your products found online is to have titles, tags, and descriptions that contain terms that people are actually searching for. Now your question should be, 'How do I know what terms people are searching for?' This is where the magic of auto-complete comes into play.

Trent
Let's take Etsy as an example. You can start typing a term you think people will be searching for. This can take some trial and error, but I have a hunch that 'dog portrait' is a potential query. Etsy will now automatically suggest the rest of the query based on what customers have searched for recently.

These auto-completed terms should be the types of words that you use in your titles, tags, and descriptions. Of course, you do not need to limit it to one query for your listing. You could also try looking up terms like 'pet art,' 'pet drawings,' and more."

Trent
Free Shipping
"'Free Shipping' is a marketing concept that gives customers the impression that they are not paying for shipping. In reality, ecommerce stores that offer 'Free Shipping' usually factor the shipping cost into the product's price. New sellers who do not understand how this concept works risk taking a serious bite out of their own profits.

There are some benefits to free shipping. High shipping costs during the checkout process is a major reason why customers abandon carts in checkout, so expectations are better managed with free shipping even if your product cost is slightly higher. Additionally, offering free shipping at a certain threshold (such as $35) is a strategy for increasing Average Order Value (AOV).

It's very important to understand the math behind shipping to make sure you are profitable. Don't fret too much about which strategy to take, pick a method and see how it works. Later on, you can always try a different approach."

Trent
---
Square

"Look into ways that people can pay with a credit or debit card. Cash only will limit your customer base as many people don't typically carry a lot of cash. Having a range of payment options will ensure that you can appeal to a range of customers.

I recommend Square since it's really easy to use. Once you set up an account, even if you decide that you don't want the physical card reader, you can do manual card entries."

Bowsers
Paypal
"I've used Paypal for years, it's an easy way to both request and send payments. To send or receive a payment all you need is the person's email.

People do not need to have a Paypal account to pay, they can pay with a debit or credit card which is convenient for many people.

I really like that you can create buttons that can be placed on a website. You can either copy the code Paypal provides, or use the link. We have used these buttons for our Premium Workshops and it's be super convenient so people can purchase right away, and not have to wait for me to send them a Paypal request."

Prof Lieu
Venmo, Zelle

"Digital payment methods are NEEDED when it comes to craft fairs! My go-to's are Venmo, PayPal and Zelle, which all work very similarly.

Zelle connects directly with your banking app, but Venmo and PayPal are separate downloads that make transferring money easy. They also keep track of all transfers, so it's convenient to see how much you made after the fact!

Even if you do use all of these apps, some customers will ALWAYS prefer cash, so make sure you have change on hand as well."

Mia Rozear
Sales Tax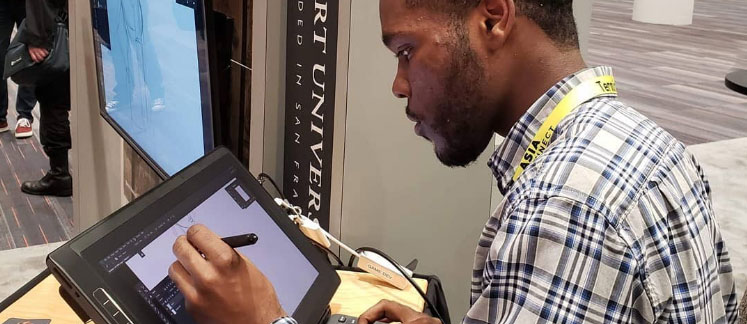 "If you sell your art, you'll need to pay sales tax. In many states, that often means getting a sales license from your state's department of revenue. Every state is different though, so consult with a local accountant to get more specifics.

I have a sales license and I pay sales tax once a year. The income I make from selling my art is tiny compared to my full income. I have had years where I paid, no exaggeration, $.50 in sales tax!

This is important to have in place though, especially if long term you want selling your art to be a major source of income for you."

Prof Lieu
LLCs
"An LLC is a limited liability company, Art Prof is an LLC! To establish an LLC requires filing with your state, renewing annually, and paying the associated fees.

The most important thing an LLC can easily provide is legal protection. For example, if someone sues you, they can take away your business, but your personal assets are protected.

For most artists who sell their art, an LLC is really not necessary, unless you gain significant visibility as an artist. Another to have an LLC is if you have staff on payroll, but that is not often the case for many artists selling their artwork.

Speak to a lawyer to get the specifics of how an LLC works, and whether it's applicable to your situation. We recommend attorney Greg Kanaan, who has been on live streams with us, and who works with creative entrepreneurs. Greg has an Instagram where he gives free legal advice for artists."

Prof Lieu
Stay Up-to-date
Join our email list and get the latest news!

LLCS
"A Limited Liability Company (LLC) is a legal form of a company that provides limited liability to its owners in many jurisdictions.

An LLC is not required to sell your art, but it can have several benefits. It helps protect your personal property from liabilities due to your business activities. Additionally, you will get an EIN number (Employer Identification Number) which you can use instead of using your SSN (Social security number) in many business transactions.

Creating an LLC varies slightly by state, but it is quite simple and you should NOT need to pay someone to do it. The average fee is about $132 USD. The first step is to choose a name for your business and then file a Certificate of Organization with your state. You will also need to register for an EIN (which is instant and easy to do on the IRS website).

After filing my docs with the Massachusetts Secretary of State, I was approved within 1 week. If you will be running the LLC with other people, it is strongly recommended to create an Operating Agreement to agree on roles and finances.

After creating an LLC, you may want to get a business credit card and business bank account. These will make it really easy to separate your business activities from your personal activities. Choosing a bank will really depend on what your business needs are.

For example, do you need to deposit cash from your sales? Or will you be doing everything online? Do you want an account with no fees? Most people do, but you will need to ask yourself what features you can give up.

Beware: once you create an LLC, you'll start receiving much more spam in your physical mailbox. Some of them will be official-looking scams that say you need to pay for certain things to be business compliant. ALWAYS check with your state's actual websites/info sources to see what is real and what is fake."

Trent
Gumroad
"Gumroad is probably one of the best tools for artists to make passive income because it goes far beyond just selling artwork online. If you have video tutorials, photoshop brushes, E-books, digital files, photo references or literally anything else that can be sold online you can post it on this site.

The great part about it is that you can decide the pay wall yourself (if you even decide to have one). You don't have to worry about shipping costs because it's all digitally based, and once it's posted a single time, you never have to worry about it again.

I don't have a Gumroad myself (yet), but I have bought a ton of things from other artist's Gumroad pages over the years that I would never have been able to purchase anywhere else online."

Jordan McCracken-Foster
Getty Images & iStock
"Stock photography is a great way to have passive income. All stock photography sites require that you be accepted into their program first before you can have your photos available to sell.

There are stipulations for images to be accepted as stock photography: your photos cannot show brands, and any person in your photo has to sign a model release. Photos that have a lot of space, where an art director can insert text as popular, and Getty Images has "briefs" that describe specific types of images companies are looking for.

For some photographers, stock photography is a bona fide, full time job. Selling your work as stock photography may seem easy, but even simple images can be a lot of work. Getting out there to shoot photos, curating your photos, adjusting them in Photoshop, and then uploading them to Getty images takes time!

So don't underestimate how much work it can be to set up, but once things are in place, it can be an effective source of income."

Prof Lieu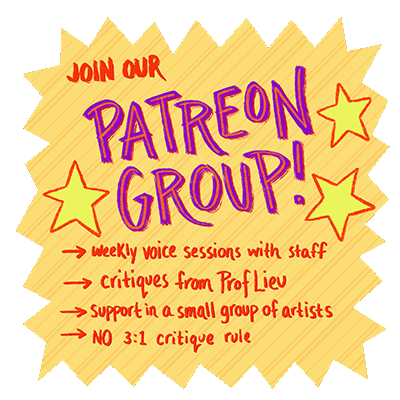 ---
Kickstarter
"The entire reason Art Prof is here is because of our Kickstarter campaign that we ran in 2016. We were at the very beginning and needed major funds to build and develop this website, purchase video and photography equipment to run our film shoots, to buy a more powerful laptop for me, and many other expenses to get us up and running!

If I were to run a Kickstarter again, I would make it 4-5 days long. Most people either donate right away when you announce the campaign, or wait until the last 2 days to donate. Our campaign was 1 month, and those days in between the very beginning and very end of the campaign had very little activity.

What people often don't realize about Kickstarter is the age demographic of people who contribute. The vast majority of people who contributed to our campaign were 40 years old, or older.

Know that you fill find out who your "real" friends are when running a Kickstarter. I knew a lot of people who seemed so supportive, who told me they would help share the campaign, who ended up not lifting a finger.

Then there were people who surprised me: friends who I really thought would have no interest provided large donations, and people I had never met in person, who I barely knew, who helped us so much.

Rewards on Kickstarter make a huge difference, it's really nice for people to get something for supporting your project. Be sure to have rewards at many different price points, even a $2 reward can add up!"

Prof Lieu
Kickstarter
"Kickstarter is a great way to crowdsource for a project! By promising rewards to donors, you can raise money through donors passionate about your work.

You'll need to research and prepare thoroughly before you launch your campaign to make it as effective as possible– the one downside to this platform is that if you do not meet your funding goal, you don't get ANY of the pledge money.

However, if you put together a great pitch– complete with promo pics & artwork– odds are it'll be very successful!"

Mia Rozear
Patreon
The revenue Art Prof receives from our Patreon continues to cover the vast majority of our budget. If we lost the revenue we receive on Patreon, Art Prof would shut down, as this revenue covers almost all of our operating expenses.

One of the frustrating parts of Patreon is that your monthly revenue will fluctuate. It's wonderful when we gain new patrons, but there are always people who will delete their donation so it's very challenging to get your monthly revenue to increase.

I was surprised that the people who pledge at the higher tiers are much less likely to cancel, than the people who pledge $3 per month. If you think about it, it makes sense as people who are invested in you are more likely to stay on, even if their pledge is on the higher end.

Having Patreon rewards is very important, so spend time really thinking through what you can offer people consistently, but isn't extremely time consuming. Consider whether the reward is scalable; adding someone to an email list or placing their name in the end credits of your videos is quite different than if you offer to create an artwork for each person at that tier level.

While you're getting started it might seem silly to imagine having tons of patrons, but you don't want to get stuck fulfilling rewards that will become overwhelming if you have many people at that tier.

In my opinion, it's very, very hard to earn substantial money on Patreon. The vast majority of Patreon accounts make a few hundred dollars per month, if that. Gaining patrons is extremely slow, it will test your patience!

Prof Lieu
YouTube
"People often tell me that they want to start a YouTube channel in order to make money. Our channel has been around since 2017, currently has 144k subscribers, and we make a pitiful amount of money based on the work we invest into the channel. If I did the numbers maybe we make $2 an hour???

On top of that, your monthly revenue can fluctuate a lot depending on what's happening at the moment with views your video is getting, and how ads are performing based on the season. I stopped looking at the numbers because I feel like I'm playing the lottery all the time.

A video can randomly spike for a few days, and then die down. Some videos get views in 3 days, and then stop getting views altogether. There is no way to predict what your monthly revenue will be!

Don't start a YouTube channel if your only goal is to make money. I know we all hear about channels with a billion subscribers, who make $100,000 a month, but those channels are extremely rare.

If you want to share content with the world, and you've got the desire to do that, that's a great reason to have a YouTube channel."

Prof Lieu
Stay Up-to-date
Join our email list and get the latest news!