Prompt
Explore shape language by sketching 3 characters from other popular designs. Use a broad range of shapes to communicate the feeling of each character being cute, strong and dangerous. You'll do a total of 9 drawings.
Inspiration: TV series
Steven Universe, Inside Out, SpongeBob Squarepants, Powerpuff girls, Samurai Jack, Chowder, Fairly Odd Parents, Carmen San Diego, Arcane, Hanna Barbara, Batman the animated series
Inspiration: Books
Ed Emberley's Big Purple Drawing Book, Ed Emberley's Drawing Book: Make a World, The Red Lemon, Bob Staake, The Donut Chef, Bob Staake
---
Examples
James, Steen, Crissie, Robyn, Tamara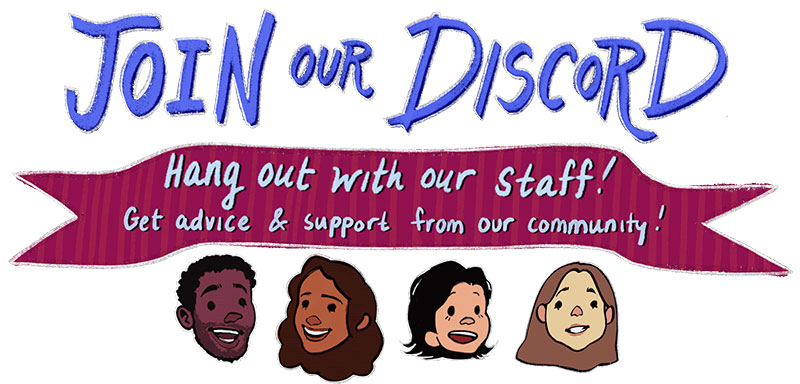 art media
Use any art media.
Recommended traditional art media
ballpoint pen, dip pen, brush pen markers, colored pencil, pencil, India Ink, Drawing Ink, Concentrated Watercolor, Rapidograph pen, alcohol brush pens, Fineliner Pens, Copic markers, Felt tip pen
Recommended software
Procreate, Krita, Adobe Photoshop, Clip Studio Paint, Paint Tool SAI, Adobe Fresco, MediBang Paint, Gimp
Elements of Art: Shape
This video explains SHAPE, one of the Elements of Art. Shape can be a powerful visual tool for creating dynamic compositions. Example
s of illustrations, paintings, sculptures, and more are shown, where shape plays an integral role. Discussion led by Art Prof Clara Lieu and Teaching Artist Deepti Menon.
Shape Language for Character Design
Shapes are a powerful visual tool for building character designs. This video is a Procreate demo, where you begin a character design with a random shape, and then react to that shape in order to create a unique character with personality and movement.
Demo by Teaching Artists Jordan McCracken-Foster and Deepti Menon.
Show us what you make!