This video explains VALUE, one of the Elements of Art.
Topics include using value as a means of creating dramatic lighting and contrast, how to create subtlety with value, and fostering an illusion of a broad range of greys.
Examples from both art history and contemporary art are shown to illustrate how value works. Discussion led by Art Prof Clara Lieu and Teaching Artists Alex Rowe and Cat Huang.

Video Walkthrough
Value chart with gradients
Preferences with pencil brands?
There are many types of pencils, 4H through H is hard, with 4H being the hardest.
B through 9B pencils are softer, with 9B being the softest.
Looking at art with a value chart
Making a color image black & white to see the values clearly is very helpful.
Often color gets in the way of us seeing the value range clearly.
Dramatic vs. subtle value
Value is closely related to lighting
Having a good lighting situation is hugely important with value.
Value in pencil illustrations
Grey tones are the hardest to do!
Create the darkest darks and the brightest whites is actually much easier and more straightforward than creating a range of greys.
Night paintings
Prof Lieu's Tips

So often it's easy when you work in color to totally forget about value. What happens is that we start to rely on color contrast to do all the work for us.
You can have a red and green next to each other and you'll get contrast, which makes you think you're all set, but if they are the same value you won't get as much pop!
Try desaturating your artwork so it's black and white, it's a terrific way to evaluate the value without the distraction of the color.
Artists mentioned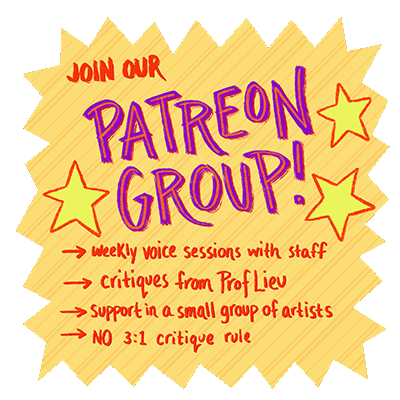 ---