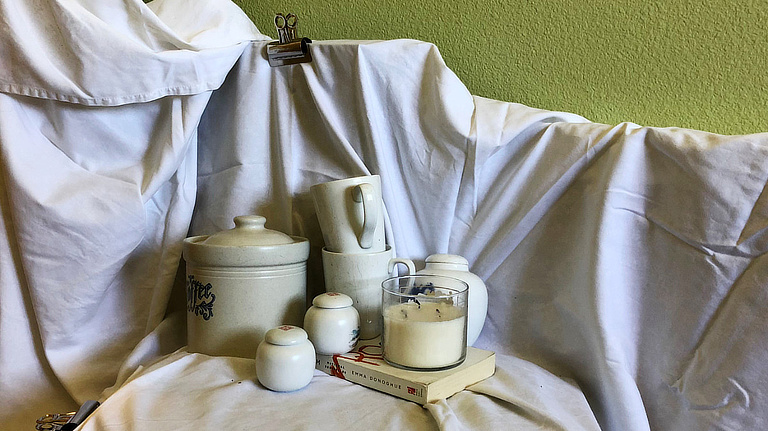 Setting up & Drawing a Still Life
Drawing a still life in color is a great exercise for learning fundamentals in drawing. Techniques shown in this video include how to set up a still life, the basics of color theory, and a drawing technique using Caran d'Ache Neocolor I crayons. You'll get insight into how to select objects for a still life, using back drop cloths, strategies for creating dynamic compositions, and more. Demo led by Art Prof Clara Lieu.
Elements of Art: Value
This video explains VALUE, one of the Elements of Art. Topics include using value as a means of creating dramatic lighting and contrast, how to create subtlety with value, and fostering an illusion of a broad range of greys. Examples from both art history and contemporary art are shown to illustrate how value works. Discussion led by Art Prof Clara Lieu and Teaching Artists Alex Rowe and Cat Huang.
SHARE YOUR PROGRESS
Post your ongoing progress in the #artprof-tracks channel in our Discord, you'll get support and feedback from out staff and the community!
Tag us on Instagram @art.prof with #artproftrack to show us what you make! We love sharing what you create in our Instagram Stories